You are here
Jordan strengthens security along Iraqi border as ISIL makes gains
By Taylor Luck - Jun 15,2014 - Last updated at Jun 15,2014
AMMAN — The Jordan Armed Forces (JAF) have strengthened their presence along the Iraqi border on Sunday as the Islamic State of Iraq and the Levant (ISIL) reportedly inched towards Jordanian territory.
Sources said Sunday that the terror organisation has opened a clandestine branch in Jordan to prepare for its expansion into the region.
Meanwhile, lawmakers scheduled a meeting Monday to discuss the developments in Iraq and their potential impact on the Kingdom.
According to military sources, the JAF nearly "doubled" its forces along the country's 180-kilometre shared border with Iraq early Sunday amid a reported withdrawal of Iraqi forces from nearby border towns in western Iraq.
Although military sources reported no "unusual movement" along the Iraq border, one source familiar with the situation stressed that border guards "remain on high alert" as ISIL continues to make gains in nearby western Iraq.
According to media reports, Iraqi government forces withdrew from several towns and villages in western Anbar province in the face of an ongoing military offensive by the hard-line Islamic State.
In a statement quoting an Iraqi military source, the Jordan News Agency, Petra, reported that Iraqi forces had withdrawn from the western towns of Saklawisat in Ramadi and the village of Al Jisser near Fallujah, key towns in Anbar province that have been at the heart of fighting between the Iraqi military and jihadist forces since late December 2013.
Ramadi and Fallujah lie some 400km from the Jordanian-Iraqi border.
Despite the "precautionary" military build-up, security sources say the situation remains "calm" along the western Iraqi border, in contrast to the country's shared border with Syria, which has seen several clashes between the armed forces and suspected Islamist militants over the past two weeks.
Lawmakers plan meeting
Government Spokesman Mohammad Momani could not be reached for comment on the border build-up.
However, MPs on Sunday expressed worries towards the ongoing instability in Iraq, amid expectations that the Kingdom would receive another wave of refugees from the neighbouring country.
The MPs filed this request during the Lower House's session on Sunday, calling on Speaker Atef Tarawneh to schedule a "special" meeting with the government to discuss the ramifications of the ongoing fighting in Iraq on Jordan.
"The situation in Iraq and in particular on our eastern border with this country is a source of concern for everyone," MP Bassam Manaseer said. The suggestion was supported by three major blocs: Mubadara, Islamic Centrist Party and Watan.
Branch for ISIL in Jordan
Meanwhile, Islamist sources claim that the Islamic State is preparing for "expansion into Jordan" as it continues to push westward through Iraq.
According to jihadist sources close to ISIL, the former Al Qaeda affiliate opened on Friday an "unofficial" office and branch in Jordan to usher what sources claim as expansion of the Islamic "caliphate".
Despite having a low-profile presence in Jordan over the past six months, with over 800 Jordanian nationals reportedly serving under the ranks of ISIL, the movement has allegedly been reluctant to open an official branch in Jordan due to its ongoing rivalry with Al Qaeda, which retains larger popularity and support among hard-line Islamists in the country.
Senior members of Jordan's hard-line Salafist movement, which keep strong ties with both Al Qaeda and the Baghdad-based ISIL, had previously mediated "understandings" with the Islamic State to forego expansion into the country in a bid to prevent ongoing jihadist civil war in Syria to spill over into the country.
In the wake of ISIL's rapid gains in northern and western Iraq last week Jordanian jihadist sources fear that the previous pacts "are no longer being honoured".
"The Islamic State seems to have reached a stage that it believes it no longer must act with cooperation or even informing its partners or the Islamic ummah," said a leader of the Jordanian Salafist movement, who declined to be named due to security concerns.
"The last thing we want to see is bloodshed, and the entrance of the Islamic State into Jordan may unleash this."
On Thursday, Saudi Arabian news network Al Arabiya published a map allegedly posted by ISIL depicting its planned so-called Islamic caliphate, which featured Jordan falling under the movement's banner.
Al Qaeda has long differed with ISIL over its approach to establishing an Islamic state in the region.
The Pakistani-based Al Qaeda leadership, headed by Ayman Zawahiri, has called for cooperation with local populations in bringing about an Islamic caliphate, while ISIL leaders insist that an Islamic state should be imposed by force.
Related Articles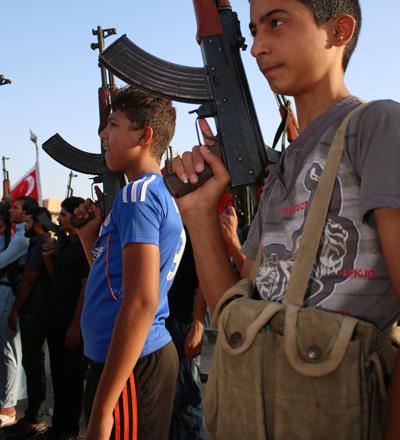 Jun 23,2014
The Kingdom on Monday continued sending military reinforcements to the country's border with Iraq, where business was as usual regarding the flow of passengers and goods, sources said.
Jun 11,2014
Authorities are set to release on Monday one of Al Qaeda's most prominent leaders amid a reported series of death threats to the cleric from a rival jihadist group.
Jun 19,2014
The Islamic State of Iraq and the Levant (ISIL) has been implicated in a recent attack on a prominent Al Qaeda supporter in Jordan, raising concerns of more friction between radical Islamists in the country.
Newsletter
Get top stories and blog posts emailed to you each day.