You are here
Jordan needs to include its youth in job market, politics, NGOs
By Mohammad Ghazal - Jun 11,2018 - Last updated at Jun 11,2018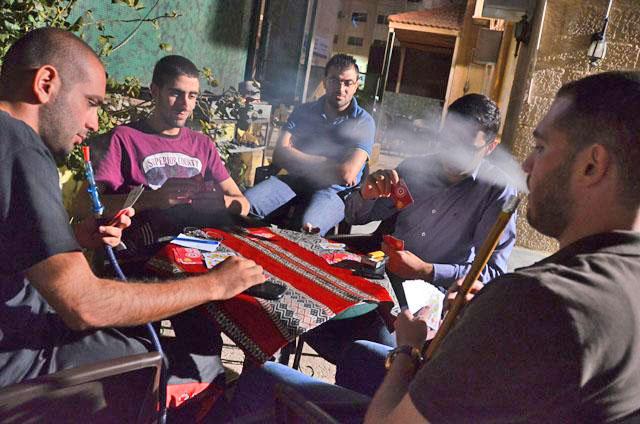 More than 70 per cent of Jordanians are aged under 30 years (File photo)
AMMAN — As more than 70 per cent of Jordanians are under 30, the Kingdom needs to bolster government-led youth initiatives, foster youth political inclusion and address issues that face them to prevent their exclusion, a report by the Brookings Institution said.
Titled "Marginalised youth: Toward an inclusive Jordan", the report stated that the government needs to enhance government-led youth initiatives by strengthening the Ministry of Youth (MoY), including youth in both the development and implementation of initiatives, and establishing better coordination between government institutions, NGOs and donors.
"Across Jordan, the government allocates only limited resources to tackle issues such as youth exclusion, unemployment and poverty, especially with respect to the most vulnerable youth," the report, released on Saturday, indicated, stressing "with the encouragement of the UN and other international actors, Jordan must significantly improve and release budgetary resources for youth across government institutions."
"International donors should play their part in a Youth Sector Working Group that better links youth policy implementation with the sharing of resources, while also avoiding sectoral replication," the report indicated, recommending fostering youth political inclusion through lowering the minimum age for candidacy in elections, introducing youth quotas in parliament and municipal councils, and accelerating youth voter awareness campaigns.
"Jordan should promote civic youth through developing and teaching curricula that encourage civic engagement, allowing youth spaces for political and civic participation to flourish, and incorporating a youth inclusion principle in NGO and civil society registration procedures," the report indicated, adding "youth in Jordan are educated but not in ways that promote civic inclusion and participation. It is therefore time to establish norms of civic engagement in state-led curriculum planning."
According to the report, coordination between ministries to train and support teachers to inspire principles of civic engagement in Jordanians from an early age would also build community resilience against radicalisation and extremism.
"Jordan needs to ease the school-to-work transition through developing employment training programmes and enhancing vocational opportunities in secondary and tertiary level education in Jordan and public-and private-sector initiatives should be encouraged to drive the process," the report continued.
On key challenges facing the youth, the report said that the Kingdom's economy has failed to expand to allow for the number of young Jordanians to enter the workforce on an annual basis, citing unemployment as one of the most pressing issues.
"Social, political and economic practices have marginalised young Jordanian women," the report claimed, noting that "despite some noted improvements in opportunities for political participation, state and society continue to constrain and limit the potential of Jordan's young women even more so than their male counterparts".
Official statistics indicate that only 13.2 per cent of Jordanian women (including young women) are economically active (employed or seeking work). Moreover, young Jordanian women are experiencing high rates of unemployment, especially compared to men.
Yet, barriers such as education are not the problem, the report indicated, citing Jordanian women's high literacy and college graduation rate.
"Job creation for young women is a pressing challenge. Low wages, lack of childcare provision, poor public transport infrastructure, along with cultural and societal constraints are among a plethora of checks that discourage or stop young women from achieving their economic potential and contributing to the Jordanian economy." the report noted, adding that even once in the workforce, young women experience pay gaps, earning 41 per cent less than men in the private sector and 28 per cent less in the public sector.
Director of the Phenix Centre for Economic and Informatics Studies Ahmad Awad, said: "Youth and women in Jordan suffer from marginalisation and there is a need to address policies to change the situation."
Citing latest figures by the Department of Statistics, he said unemployment among Jordanians aged 15-24 reached between 37 per cent and 47 per cent, which he said is one of the highest in decades.
"Unemployment among women is around 27 per cent, which is also high," Awad stated, calling on Jordan to focus more on vocational and technical education rather than placing academic education to help the youth find jobs in demand in the labour market.
For Hussein Khuzai, a professor of sociology at Al Balqa Applied University, youth inclusion is "key" to addressing Jordan's challenges.
"Young people in Jordan are energetic and enthusiastic about contributing to their country and they should be given the chance," he said, adding "it is very important to help them fill their time by implementing initiatives that make a difference in the local community so they feel engaged."
"This is significant at this time as there are mounting economic challenges and frustrations they face," he told The Jordan Times.
Newsletter
Get top stories and blog posts emailed to you each day.