You are here
Jordan doing well in efforts to combat money laundering — report
By Laila Azzeh - Jul 11,2017 - Last updated at Jul 11,2017
AMMAN – A recently published international report showed that Jordan's efforts in combating money laundering and terrorism financing are paying off.
According to the 2016 Basel Anti-Money Laundering (AML) Index, the Kingdom ranked 4th regionally and 35th internationally in terms of the risk of money laundering and terrorist financing.
Malta, Tunisia and Egypt are the three regional countries that came ahead of Jordan, which scored 4.88 in the index that covers 149 states and assigns each country a score on a scale from 0 (low risk) to 10 (high risk). Jordan is categorised as a medium-risk country (3.3-6.6).
"I believe that such a good ranking is the result of the Central Bank of Jordan's strict measures to prevent illegal money in all financial institutions, not only banks, but also at an entity like the bourse," economist Mazen Irsheid told The Jordan Times on Tuesday, noting that each person who wishes to open an account is asked to give verifications concerning the source of money.
"The accurate and sound application of the measures has contributed to lowering the risk of money laundering and financing terrorism," he said.
The AML index evaluates a country score according to 14 indicators related to anti-money laundering regulations, financial standards, corruption, political disclosure and rule of law.
The report showed Iran to have the highest risk of money laundering, followed by Afghanistan, Tajikistan and Uganda.
The Basel Institute on Governance is an independent not-for-profit competence centre working around the world with the public and private sectors to counter corruption and other financial crimes and to improve the quality of governance, according to their website.
Related Articles
Aug 02,2016
AMMAN — Jordan was ranked third among Arab countries and 35th internationally on the 2016 Basel Anti-Money Laundering (AML) Index.The curren
Aug 21,2017
AMMAN — Jordan has ranked top among Arab countries in terms of fighting money laundering and terrorism financing. According to the Base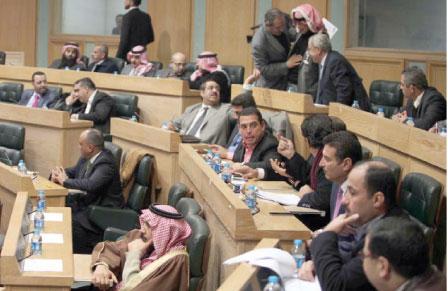 Jan 13,2015
MPs on Tuesday renamed the draft anti-money laundering law as the draft anti-money laundering and counter terrorism financing law, citing the inseparability of the bill from anti-terror efforts.
Newsletter
Get top stories and blog posts emailed to you each day.