You are here
Jordan 9th safest country worldwide, 2nd among Arab states
Pundits laud achievement, urge anti-poverty, joblessness fight
By Mohammad Ghazal - Aug 12,2017 - Last updated at Aug 13,2017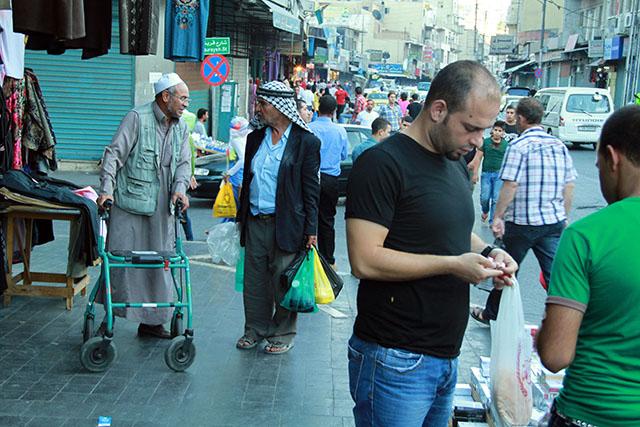 Jordan has a long track record as a safe a country, a fact highlighted by regional turbulence (Photo by Osama Aqarbeh)
AMMAN — Jordan is the 9th safest country globally and the 2nd at the level of the Arab world, according to the Gallup 2017 Law and Order study.
Based on four questions, relating to confidence in local police, thefts and assaults, safety walking alone at night, Jordanian respondents rated the Kingdom 89 on an overall scale of 100 points.
Jordan was preceded by Algeria that came in the 7th place globally. The Kingdom was followed by Morocco and Egypt.
The study, based on a survey, sampled some 136,000 people over the age of 15 in 2016, with a total of 135 countries.
Pundits lauded the ranking, which, they stressed, is a remarkable achievement for Jordan and a testimony to the country's resilience and ability to face security challenges amidst a turbulent region.
However, they emphasised that addressing high rates of unemployment and poverty should take a priority at this stage to preserve security gains in the country.
"The ranking by Gallup was also reflected by several other studies that we conducted. The study reflects citizens' confidence in the security apparatuses," Musa Shteiwi, director of the Centre for Strategic Studies (CSS) at the University of Jordan (UJ), told The Jordan Times Saturday.
"The result is not a surprise as Jordan is known for being an oasis of security in the Middle East. Jordan enjoys security and also political and social security, but one key challenge that remains is the economic security," Shteiwi said.
The centre's director said economic woes and high unemployment rates might negatively affect security conditions.
"The authorities need to pay attention to the issue of poverty and unemployment," he added.
By the end of the first quarter of 2017, unemployment reached 18.2 per cent, the highest rate in 25 years.
Retired major general and strategic analyst Adeeb Sarayreh welcomed the study's results, saying "it reflects the real situation in Jordan".
"Citizens and residents of all nationalities alike do not face serious security concerns or threats here. This is an achievement that we should all take pride in," said Sarayreh.
"There are no security concerns in Jordan, but there are economic concerns that need to be addressed. The high unemployment rate in Jordan makes many young Jordanians vulnerable to joining radical groups such as Daesh," said Sarayreh.
Alleviating unemployment and poverty through job creation should be a priority as these two lead to social problems, which might result in more crimes, violations and radicalism eventually, said the military expert.
"To sustain our ranking in such global security report, we need to always be vigilant to external and local threats," said Sarayreh.
According to Gallup report, Singapore was on the top of the list with a total of 97 points, followed by Uzbekistan (95 points), Iceland (92 points) and then Turkmenistan (91 points), while the lowest position went to Venezuela (42 points).
The report's authors said the index is crucial for governments and leaders as there is often a strong co-relation between security and economic and social development.
Related Articles
Jun 20,2018
AMMAN — Jordan is the 22nd safest country globally and the 2nd at the level of the Arab world, according to the Gallup 2018 Law and Order st
Oct 27,2022
AMMAN — Jordan ranked fourth regionally and 10th internationally in the list of countries where people feel safest walking alone at night, a
Dec 19,2016
AMMAN — Jordanians say they feel secure and that they highly trust the capabilities of security agencies, according to the results of a new