You are here
'Japan committed to bolstering Mideast peace efforts through Jordan'
By Khetam Malkawi - May 26,2015 - Last updated at May 26,2015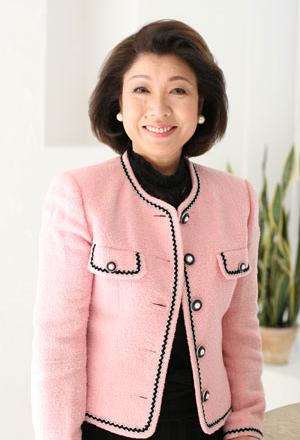 AMMAN — Japan will continue supporting peace efforts in the region and this can be done through Jordan, a Japanese official said this week.
Akiko Yamanaka, Japan's special ambassador for peace building and former vice minister for foreign affairs, said Prime Minister Shinzo Abe visited Jordan, Egypt and Israel earlier this year for that purpose, and although the visit was interrupted, his intention is to continue to work on the Palestinian-Israeli peace process.
"He would like to support Jordan and countries of the region to achieve the process," Yamanaka added.
In an interview with The Jordan Times earlier this week, Yamanaka said Japan and Jordan enjoy very strong relations and her country will support Syrian refugees and Palestinians through the Kingdom.
"We need to support Syrian and Palestinian women refugees and we can do this through Jordan," the official said, adding that Japanese women and children suffered a lot during and in the aftermath of World War II and thus "realise" how they suffer more than men in times of war and conflict.
"We need to support Syrian and Palestinian women physically and mentally."
Yamanaka also referred to a future intention to establish a medical team for Syrian women either in refugee camps or host communities in Jordan with female staff. The team would include a doctor, nurse, counsellor and technician.
"We are going to send doctors and make a kind of international network to organise [a] women's medical team... and this is the first step to either send them to the camp or the host community," she noted.
The Japanese official noted that supporting Palestinian women refugees in Jordan to be economically independent is important.
Palestinian and Japanese women have been exchanging embroidery through Jordan for almost 10 years, she said, and there is a proposal to upgrade their exchange and to promote their embroidery products in Japan.
Women in peace building
Yamanaka also stressed the important role women can play in peace building, noting that women are natural teachers, and can start by teaching their children at home about war and peace.
"This is something very important. Some countries might have it in schools but through mothers we have to tell boys and girls how to cope together."
The ambassador stressed the need to strengthen the UN peace-building committee, which was established 10 years ago, noting that Japan is one of its major contributors.
In the decade since the committee's establishment, Yamanaka said it has not "grown" as expected.
The official also noted that Japan is keen to continue playing a key role in peace building in Asia; in 2007 it organised a programme on human resources development for peace building at the University of Hiroshima, and students from China, Korea, Afghanistan and other Asian countries are enrolled in it.
"Japan wants to be a base for peace in Asia… as Mr Abe mentioned that we will put more emphasis on human development and peace building," Yamanaka explained.
Japan will organise the first high level international conference for Asia on peace building this year, and "hopefully we are going to exchange and do something together with Jordan," she added.
Related Articles
Nov 22,2014
His Majesty King Abdullah on Saturday arrived home from a four-day working visit to Japan that started Tuesday, during which he met with Emperor Akihito, Prime Minister Shinzo Abe and other senior officials and top corporate executives. 
Oct 28,2016
AMMAN — His Majesty King Abdullah discussed in Tokyo on Thursday strategic relations and regional and international issues with Japanese Pri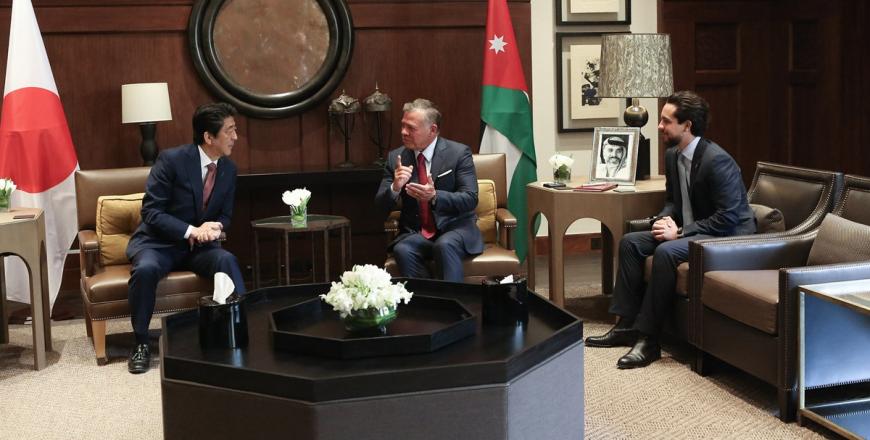 May 01,2018
AMMAN- His Majesty King Abdullah and Japanese Prime Minister Shinzo Abe, in talks held on Tuesday, agreed to upgrade Jordanian-Japanes
Newsletter
Get top stories and blog posts emailed to you each day.