You are here
IEC may see name change following RCMPS reform recommendations
By Rana Husseini - Oct 21,2021 - Last updated at Oct 21,2021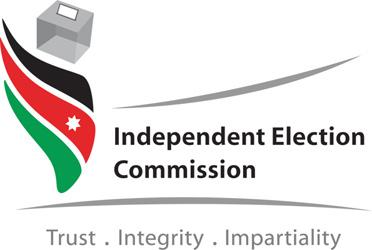 AMMAN — The Independent Election Commission (IEC)'s name is expected to be changed following recent recommendations by a Royal committee to include political parties in the Parliamentary election process.
In early October, the Royal Committee to Modernise the Political System (RCMPS) submitted its report to His Majesty King Abdullah.
The report included a detailed summary of the outcomes of the Royal commission's work recommendations.
The recommendations included two new draft laws for elections and political parties, as well as constitutional amendments legally related to the two draft laws and parliamentary work.
"Based on the Royal committee's recommendations, the IEC's name is expected to be changed to cope with the new changes in the election process," IEC's spokesperson Jihad Momani said.
He told The Jordan Times that Parliament is the entity that will work on changing the IEC's name.
"The government has recently approved the Royal committee's recommendations and the next step lies in the hands of Parliament to decide on the new name," Momani added.
The IEC official said that Parliament should vote on amendments to "some articles in the Constitution to ensure the inclusion of the political parties in the IEC's future work".
King Abdullah reiterated, during a meeting with the RCMPS earlier this month, that the democratic model Jordanians seek is an embodiment of the political will and national interest.
His Majesty said the political system establishes a new and critical phase in line with the efforts to modernise the state in its second centennial.
The King added that political reform is being implemented in parallel to the government's economic and administrative reforms.
The RCMPS members told The Jordan Times in recent interviews that the Royal committee was entrusted with the mission of developing a strong political scene in Jordan.
The main focus was on political parties and elections laws to ensure that political parties and individuals from different backgrounds are represented in the Lower House of Parliament, according to the RCMPS members.
The committee, which King Abdullah entrusted former premier Samir Rifai with chairing in June, includes members from across the political and ideological spectrum.
The committee delivered a report that includes new draft laws for elections and political parties and suggested constitutional amendments related to the two laws and parliamentary work.
Recommendations also focused on regulating local governance and the creation of a legislative and political environment that guarantees the participation of youth, women and persons with disabilities.
Newsletter
Get top stories and blog posts emailed to you each day.