You are here
Humanitarian actors share views on Jordan's current aid situation
By Andrea López-Tomàs - May 03,2018 - Last updated at May 03,2018
AMMAN — Humanitarian organisations in Jordan face increasing challenges stemming from the large number of refugees and shortage of funding, representatives of various non-governmental organisations said.
Their remarks came during a roundtable organised at the French Institute of Jordan under the theme "Reassessing Humanitarian Organisations in Jordan" on Sunday.
"Humanitarian organisations in Jordan have been facing a challenge: almost a third of the current population can be categorised as refugees, most of whom are living in urban areas," said anthropologist Léa Macias.
Representatives of local, national and international NGOs highlighted the various issues they have been facing since the emergence of the Syrian refugee crisis.
"Jordan has a lot of civil society actors but most of the funding nowadays goes to international NGOs," claimed Hanalia Ferhan, country director of the French Agency for Technical Cooperation and Development (ACTED), calling for the right of local and national organisations to be the ones leading the response.
Urging larger institutions to support the smaller entities in taking the lead, she said: "We need a lot of advocacy towards the government in order to build a proper environment for small organisations to grow."
One of the main issues highlighted at the event was the lack of a useful channel of communication between actors to avoid investing time and efforts in the same kind of projects.
"There's a need for a real sharing of information among the various organisations," stressed Mohie Al Wahsh, project manager and protection advisor for Mercy Corps.
The emergency nature of the Syrian crisis has forced humanitarian actors to innovate and find new ways to assist the refugee community in different aspects of livelihoods. Mercy Corps, for example, created a website and application called Khabrona.info, which provides information for refugees and Jordanians regarding legal aid, work opportunities, healthcare and education, among others.
New necessities have also arisen, forcing organisations to collaborate to cover this new spectrum of needs. "By partnering with local NGOs, we try to learn from the community itself," said Tala Malkha, cash and livelihood advisor for the Danish Refugee Council.
International organisations work hand in hand with national and local institutions, including the Ministry of Labour and municipalities, Ferhan said, noting that "the Jordanian government has always been very involved in the response to the Syrian refugee crisis".
The Jordan Response Platform for the Syria crisis has brought international, national and local organisations together to discuss their projects to enhance the exchange of expertise.
Maria Logroño, a researcher at the Arab Renaissance for Development and Agency (ARDD), underlined the refugees' needs in the legal field, citing some of ARDD's projects in this regard.
"We work to turn our daily work into a rigorous database by documenting everything we learn," Logroño explained, stressing "we all need to think critically about the world around us."
The roundtable also witnessed the presence of Luc le Cabellec, head of the French Development Agency in Jordan, who said "When we offer our help, it is important to look at the whole spectrum. Therefore, when we help a community, we do not end up harming another."
Related Articles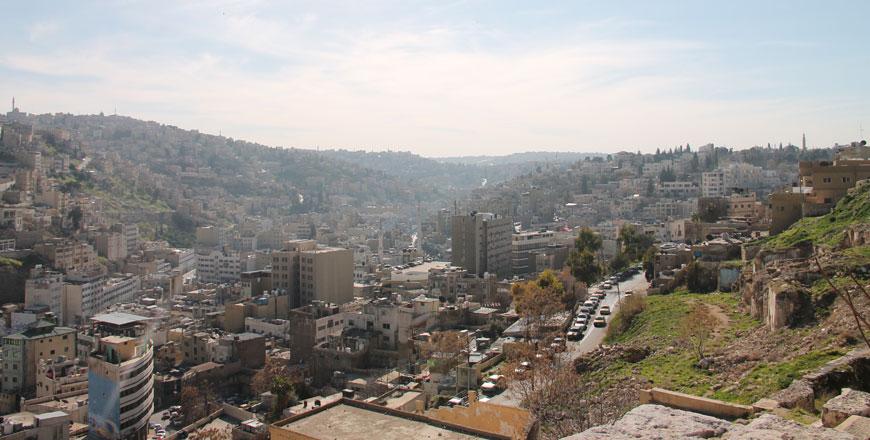 Apr 29,2018
AMMAN — The French Institute of the Near East (Ifpo) Amman on Sunday kicked off a series of cultural events under the theme "Forced migratio
Dec 07,2021
AMMAN — The Arab Renaissance for Democracy and Development (ARDD) and Jordan NGOs Forum (JONAF) bestowed their first Al Nahda Localisation A
Apr 25,2018
AMMAN — A consortium of 61 international NGOs working in Jordan has welcomed the renewed partnership between Jordan and the international co