You are here
House speaker condemns Israeli detention of children
By JT - Mar 27,2018 - Last updated at Mar 27,2018
AMMAN — Lower House Speaker Atef Tarawneh on Monday condemned the Israeli practices against children and women in the Palestinian occupied territories, the Jordan News Agency, Petra, reported.
In response to claims of the Israeli delegation participating in the Inter-Parliamentary Union on Sunday, in its 138th session currently held in Geneva, Tarawneh said that such practices would not bring peace to the region.
The Israeli delegates alleged that Israel is a peace-loving state and they were shocked at the international "attack" on it, claiming that Palestinian children kill and assault "Israeli civilians".
In response, Tarawneh addressed the Israeli delegation saying: "Your prisons are packed of detained [Palestinian] children, and the latest was the arrest of Ahed Tamimi."
If a committee from the parliamentary union visits the Palestinian territories, it would find thousands of detained Palestinian children, he said.
According to media reports Ahed Tamimi, a 17-year-old Palestinian girl, was arrested for slapping a soldier during a demonstration. The demonstration was organised to protest Israel's use of force during a rally, when Ahed's 14-year-old cousin Mohammed was shot in the face by an Israeli soldier, leaving him in critical condition.
Tarawneh stressed: "It is we who are truly a peace-loving nation."
He underlined the legitimacy of the Hashemite Custodianship on the Muslim and Christian holy places in Jerusalem, a status Jordan will not compromise, he said.
He added that peace lovers around the world do not recognise Jerusalem as capital of Israel, except for the isolated decision of the US, which, he said, was faced by strong international rejection.
"We will not forget the rights of Palestinians in Jerusalem," he reiterated.
Tarawneh's speech was applauded by the delegations participating in the session, which had witnessed a decision that was secured by Jordan to support the rights of Palestinians in Jerusalem.
On Sunday, the participants voted for supporting the Palestinians' right of Jerusalem as the capital of their future state.
The vote followed efforts by the Jordanian parliamentary delegation to the meeting to support an Arab-Islamic emergency item added to the agenda in relation to the repercussions of the US decision to relocate the embassy into Jerusalem.
Related Articles
Dec 22,2017
AMMAN — Social media users on Thursday called for the release of 16-year old Palestinian girl Ahed Tamimi who was arrested by the Israeli oc
Feb 26,2018
RAMALLAH, Palestinian Territories — Israel's army has arrested nine Palestinians from the West Bank home village of jailed teenager Ah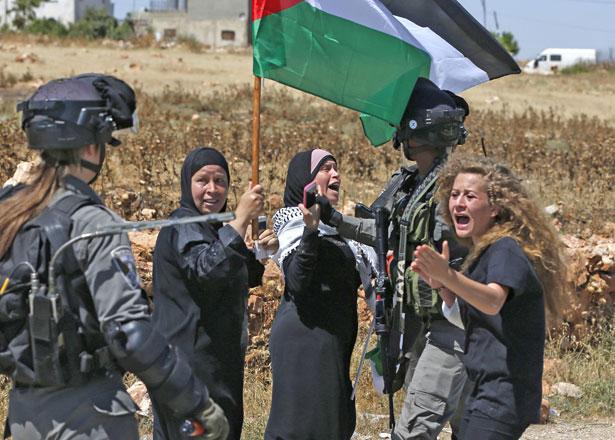 Mar 21,2018
OFER PRISON — A teenage Palestinian girl who was filmed kicking and slapping an Israeli soldier in the occupied West Bank accepted a plea de