You are here
His Majesty King Abdullah visits Baqura
Nov 12,2019 - Last updated at Nov 12,2019
AMMAN — His Majesty King Abdullah, the Supreme Commander of the Jordan Armed Forces-Arab Army, accompanied by HRH Crown Prince Hussein, visited Baqura on Monday.
King Abdullah was received by Chairman of the Joint Chiefs of Staff Maj. Gen. Yousef Huneiti and a number of senior army officers, according to Royal Court statement.
His Majesty was briefed on the historical, geographic, and strategic importance of the area.
up
53462 users have voted.
Related Articles
Nov 11,2019
AMMAN — His Majesty King Abdullah, the Supreme Commander of the Jordan Armed Forces-Arab Army, accompanied by HRH Crown Prince Hussein, visi
Nov 16,2019
AMMAN — His Majesty King Abdullah, the Supreme Commander of the Jordan Armed Forces-Arab Army, accompanied by HRH Crown Prince Hussein, visi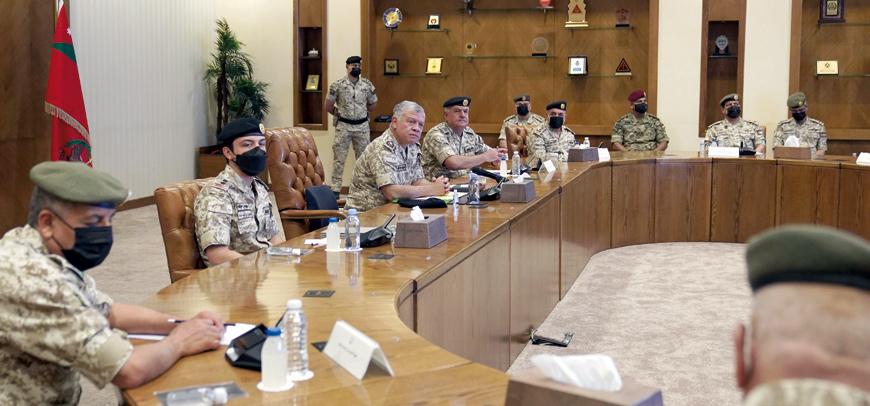 Jul 26,2021
AMMAN — His Majesty King Abdullah, the Supreme Commander of the Jordan Armed Forces-Arab Army, accompanied by HRH Crown Prince Hussein, visi