You are here
Hijaz Railway a reminder of old Hajj traditions
By Cordu N'Diaye - Oct 09,2014 - Last updated at Oct 09,2014
AMMAN — Thousands of Jordanian Muslims returned this week from Mecca after undertaking the greater pilgrimage known as Hajj.
While Saudi Arabia is now a mere one hour flight away from Amman, for 14 years, between 1908 and 1920, this journey was primarily tasked to the Hijaz Railway — a 1,320km testament to Ottoman engineering designed to ease the passage of travel between Damascus, Amman and the holy sites of Mecca and Medina in Hijaz (now in Saudi Arabia).
"In 1911, three years after construction of the Hijaz Railway was completed, a fleet of locomotive steam trains transported 30,000 pilgrims between Damascus, Amman and Medina and carried 250,000 tonnes of goods," said Abdullah Malkawi, deputy director general of the Jordan Hijaz Railway Company.
"It was a popular mode of transport for the long Hajj journey," he added.
According to Malkawi, the railway — which was the conception of Ottoman Sultan Abdulhamid II — was primarily funded through public charitable donations from citizens across the empire who were eager to facilitate the process.
"It was a massive feat," he noted.
The enormousness of the accomplishment did not stop at its construction.
According to the British Museum's website, thousands of pilgrims from Russia, Central Asia, Iran and Iraq converged in Damascus to take the train and — while there are no surviving travellers from the days of the railway — the documented histories of those who passaged to Mecca by train paint a rich and glorious picture of its passage.
In 1908, the year of the route's inauguration, English pilgrim Maj. Arthur John Wavell travelled from Damascus to Medina for Hajj.
Writing in 1912 in "A Modern Pilgrim in Mecca", he documented his trip through Jordan.
"We were now in Arabia," he noted, "high mountain ranges appeared on either side, and the great pinnacles of rock became more twisted and uncanny in appearance. The track wound through gloomy gorges over which huge rocks hung menacingly."
The Hijaz Railway Company in Jordan has kept these histories alive and, according to Malkawi, it still runs routes through the Kingdom, ending at the southernmost part of the existing line in Maan, some 220km south of Amman.
Eight locomotives and three diesel trains journey tourists between Maan in the south and Amman in the north.
"The Hijaz Railway is still capable of carrying large numbers," he noted. "Each train can carry 270 passengers."
Recently, the continuation of the line, which was originally supposed to stretch to the holy city of Mecca but was destroyed in 1916 by T.E Lawrence, more famously known as "Lawrence of Arabia", has been in discussion.
The Ministry of Transport has proposed an extenuation through Syria, Saudi Arabia and Iraq, which, if built, will restore the Hijaz Railway to its former glory and provide an alternate route for those making the great pilgrimage to Mecca.
Related Articles
Jan 18,2015
An initiative launched by the Jordan Hijaz Railway Corporation (JHRC) to transport passengers to Queen Ali International Airport (QAIA) during the recent snowstorm is under study to be turned into a permanent service, JHRC Director General Salah Lozi said Sunday.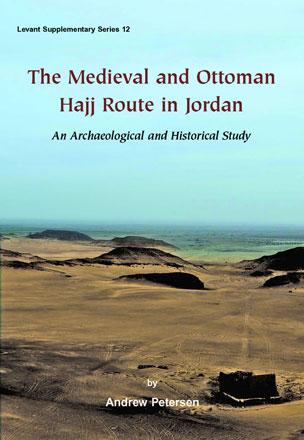 Dec 24,2017
AMMAN — Despite the abundance of historical resources, the research on caravanserais in Jordan has been overlooked by scientists, according
Feb 01,2022
AMMAN — Minister of Transport Wajih Azaizeh on Tuesday emphasised the necessity to ease all obstacles facing the passenger transport project