You are here
'High prevalence of smoking threatens country's healthcare sector'
By Khetam Malkawi - Jan 23,2014 - Last updated at Jan 23,2014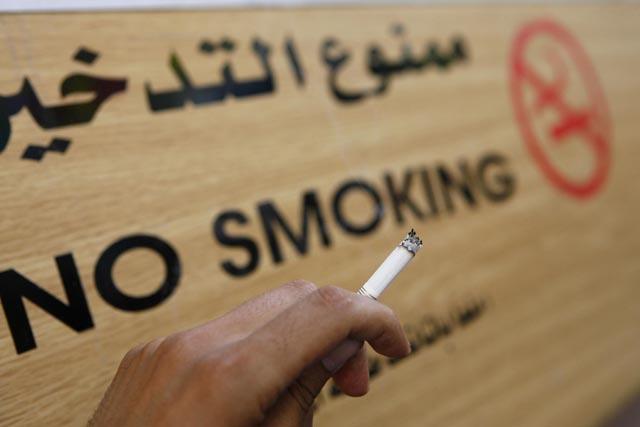 AMMAN — The country's healthcare system faces the risk of collapsing unless more measures are adopted to curb smoking, a health expert said on Wednesday.
Feras Hawari, director of the cancer control office at the King Hussein Cancer Centre (KHCC), said Jordan has the highest prevalence of smoking in the region, and this requires firm measures to curb the habit.
Although Jordan signed the WHO Framework Convention on Tobacco Control 10 years ago, implementation of this agreement is still "weak", and smoking prevalence is on the rise, according to Hawari.
Jordan is the only country in the world that reduced the tax imposed on tobacco, he said, which contradicts efforts to curb smoking.
The government reduced the tax imposed on tobacco by 25 per cent last year.
At a press conference held at the KHCC, Hawari noted that 5,000 cancer cases are diagnosed in the Kingdom annually, with 40 per cent of them resulting from smoking.
These cases include lung, colon and blood cancers.
Cancer is responsible for 15 per cent of deaths in the country, according to figures cited by Hawari, while cardiovascular diseases are responsible for 35 per cent.
He also noted that 60 per cent of Jordanian men are smokers, and 30 per cent of those aged between 13 and 15 smoke.
Hawari also cited a study conducted in four of the capital's schools, which showed that 13 per cent of students in the sixth grade smoke argileh.
"Almost 9 per cent of the country's gross domestic product is spent on healthcare," he said, adding that this rate is one of the highest in the region.
A Greater Amman Municipality decision to stop issuing and renewing argileh licences for cafés in the capital is the right step towards combating smoking, according to Hawari, who noted that smoking one argileh is equivalent to smoking 60 cigarettes.
Other decisions should be adopted as well, he said, calling for revisiting the taxes imposed on cigarettes and increasing them, and restricting the sale of cigarettes and other tobacco products to specific outlets.
"Fighting smoking should become a strategic decision and this should start with prohibiting smoking in public places," Hawari said.
He also criticised MPs who endorsed the Public Health Law that prohibits smoking in public places but continue to violate it by smoking under the Dome.
The Public Heath Law was enforced in the Kingdom's shopping malls and Queen Alia International Airport in March 2009, and in fast-food restaurants in June of the same year.
A Cabinet decision prohibiting smoking in ministries and public institutions went into force on May 25, 2010.
According to the law, smoking is prohibited in public places, which include hospitals, healthcare centres, schools, cinemas, theatres, libraries, museums, public and non-governmental buildings, public transport vehicles, airports, closed playgrounds, lecture halls and any other location to be determined by the health minister.
Related Articles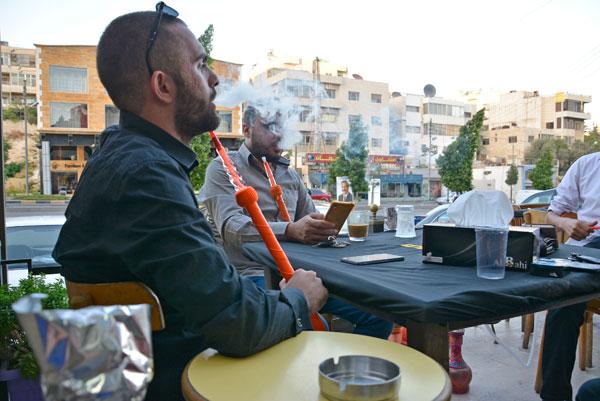 Aug 21,2016
AMMAN — Only 28 per cent of argileh (water pipe) smokers in Jordan want to quit, compared to over 70 per cent of cigarette smokers, a health
Feb 05,2014
Cigarette prices went up by 100 fils per pack as of Tuesday under a government decision to raise taxes on tobacco and alcohol.
Dec 24,2014
The year 2015 will be dedicated to the fight against smoking, according to HH Princess Dina Mired, director general of the King Hussein Cancer Foundation (KHCF).
Newsletter
Get top stories and blog posts emailed to you each day.