You are here
Health experts warn against chain-smoking after iftar
By Dana Al Emam - Jun 16,2016 - Last updated at Jun 16,2016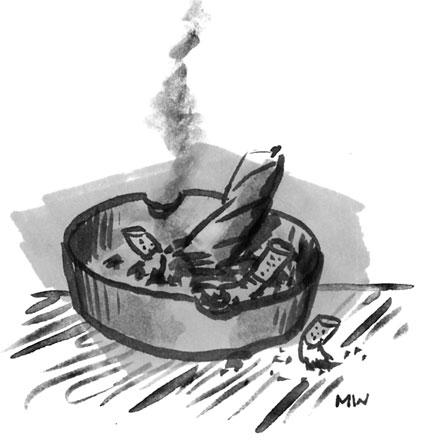 AMMAN — For smokers who are fasting for Ramadan, excessive intake of tobacco after breaking the daily fast can have a "sudden and direct impact", experts warn.
In Ramadan, Muslims abstain from food, drink and cigarettes during daylight hours. Deprived of nicotine for around 16 hours, some people then chain-smoke after the fast-breaking iftar meal at sunset.
This causes a quick saturation of the body's receptors and has a "sudden, direct impact", warned Feras Hawari, the director of the cancer control office and chief of pulmonary and critical care at the King Hussein Cancer Centre.
Mohammad Shreim, the president of the Jordan National Anti-Smoking Society, agreed, adding that excessive smoking after a period of no tobacco intake puts the pulmonary and nervous systems at higher risks.
He cited Ramadan as an opportunity to quit smoking, as fasting hours are much longer than the hours when smoking is allowed.
"Smokers know best how tobacco damages their bodies," Shreim said.
But Hawari said smokers were unlikely to quit during Ramadan without medical help, which is covered by medical insurance for up to JD200 a month, he noted.
The doctor told The Jordan Times on Wednesday that the public's commitment to not smoking in public places during daylight in Ramadan should be built on, and encouraged to continue all year round, in line with Public Health Law.
Although enforcement is lax, the Public Health Law stipulates that anyone caught smoking in public places is subject to between one week and one month imprisonment or a JD15-25 fine. The same penalties apply to those who sell cigarettes to minors.
Around 95 per cent of lung cancer patients are smokers, said Shreim, who added that smoking is also a contributing cause to other types of cancer, including kidney, digestive system, urinary system, uterus and ovarian cancer.
According to the Department of Statistics, Jordanians spent some JD602 million on tobacco products in 2013, with the average annual family expenditure standing at JD480.10.
The department noted that the larger the family, the more it spends on smoking. Families with one to two members spent 2.8 per cent of their income on smoking, whereas the ratio reached 4.2 per cent for families of three to four people.
Among students between the ages of 13 and 15, 32.2 per cent currently consume some form of tobacco.
Among teenage boys, the percentage is 44.5 per cent, while it is 22.2 per cent for teenage girls, according to the Status Quo of Tobacco Control in Jordan report and the World Health Organisation.
Related Articles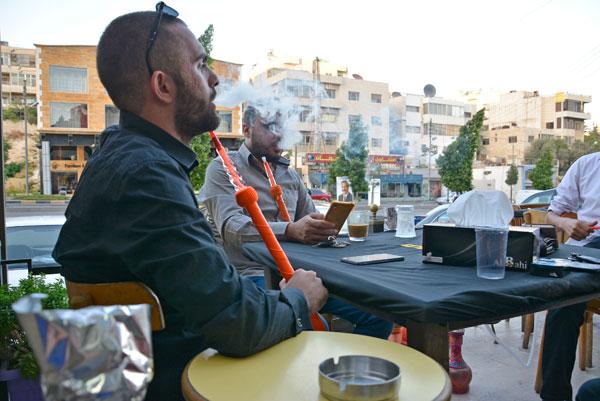 Aug 21,2016
AMMAN — Only 28 per cent of argileh (water pipe) smokers in Jordan want to quit, compared to over 70 per cent of cigarette smokers, a health
Feb 18,2015
Jordanians spend over JD500 million in cash on tobacco every year, while the indirect costs are estimated at over JD2 billion, according to the Jordan National Anti-Smoking Society.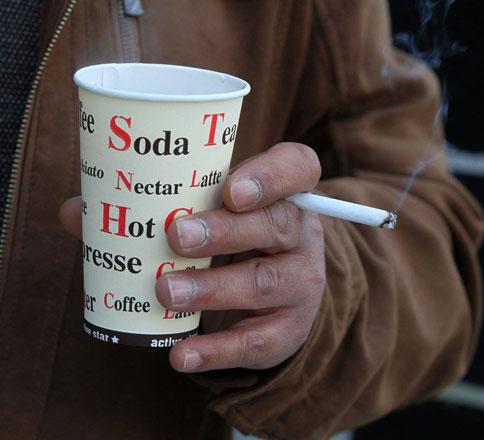 Jul 16,2015
AMMAN — Although he has been a smoker for the past 17 years, Abdullah Akayleh had more than one reason to benefit from Ramadan's long fastin
Newsletter
Get top stories and blog posts emailed to you each day.