You are here
Guesthouse for women victims of 'family honour' to receive cases soon
Instructions regulating the new facility stipulate their right to leave at any time
By Rana Husseini - Jun 22,2018 - Last updated at Jun 22,2018
AMMAN — Ministry of Social Development (MoSD) officials on Thursday said that the ministry-run guesthouse for women victims of so-called family honour crimes is "currently being furnished" and "will start receiving cases soon".
The instructions to run the guesthouse have been published in the Official Gazette on May 31, securing the final stages of the almost three-year project that was initiated by the Ministry of Social Development, local NGOs led by Mizan Law Group for Human Rights, and other relevant security ministries and agencies.
"We are really delighted that the instructions are out because this will help us with our work and the future coordination with other relevant entities," said Raghda Azzeh, the future director of the facility.
"Amneh House ['safe' in Arabic], also called the 'Guest and Rehabilitation House for Women' will consist of furnished independent apartments for the released women to make them feel at home and not imprisoned," Azzeh told The Jordan Times, voicing gratefulness for the "persistence and support of Social Development Minister Hala Lattouf who is following up on every little detail to ensure a smooth opening and transfer of the female inmates to our facilities".
Around 40 female employees affiliated with the MoSD have undergone special capacity building training in May so as to be ready to deal with new-comers and manage the facility.
In previous interviews with The Jordan Times, Lattouf had said that the ministry's main priority was "to ensure the safety and security of these women", saying "they are our responsibility and we need to take good care of them".
"Our ultimate goal is to ensure that women whose lives are in danger will end up in the guesthouse instead of being detained at a correctional and rehabilitation facility to protect them," she stressed.
Around 35 women are currently in jail at the Jwaideh Women's Correctional and Rehabilitation Centre, for indefinite periods and without any charges in what is termed "protective custody", according to officials.
Many women in "protective custody" spend periods that sometimes exceed ten years, during which they cannot leave the facility without the administrative governor's permission, according to activists.
The new instructions stipulate that "women whose lives are in danger are entitled to be admitted to the guesthouse willingly at any time and during holidays, after being referred by the administrative governor".
Most of the women in protective custody are kept for involvement in cases of rape, adultery and incest, where they might be the victims, or for leaving the family's home voluntarily.
On some occasions, women were reportedly killed after being bailed out by family members, even after guarantees had been signed to inflict no harm on them. Around 20 women are murdered annually for reasons related to cleansing "family honour" in Jordan.
The guesthouse will be obliged to receive women, open files for them to document their cases under strict security and provide them with the necessary legal, psychological, social, medical and recreational services, according to the instructions, which noted that the guesthouse can also receive children accompanying their mothers who are six years old or younger.
The services will be terminated in the event that women do not wish to stay, cause threats to other women residing in the guesthouse or if their problem is resolved and their life is no longer in danger.
Related Articles
Apr 11,2018
AMMAN — Minister of Social Development Hala Lattouf on Wednesday said a building is currently being furnished to house women whose lives are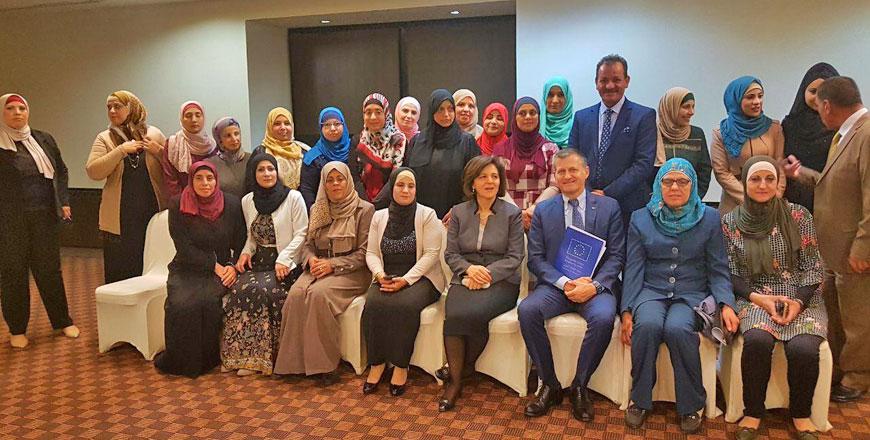 May 06,2018
AMMAN — Minister of Social Development Hala Lattouf on Sunday said women who are being imprisoned for their own safety for reasons related t
Aug 02,2018
AMMAN — The Jordanian National Commission for Women (JNCW) on Tuesday commended the Ministry of Social Development and its partners on
Newsletter
Get top stories and blog posts emailed to you each day.