You are here
Green building concept yet to be embraced
By Claudia Lacave - Feb 22,2021 - Last updated at Feb 22,2021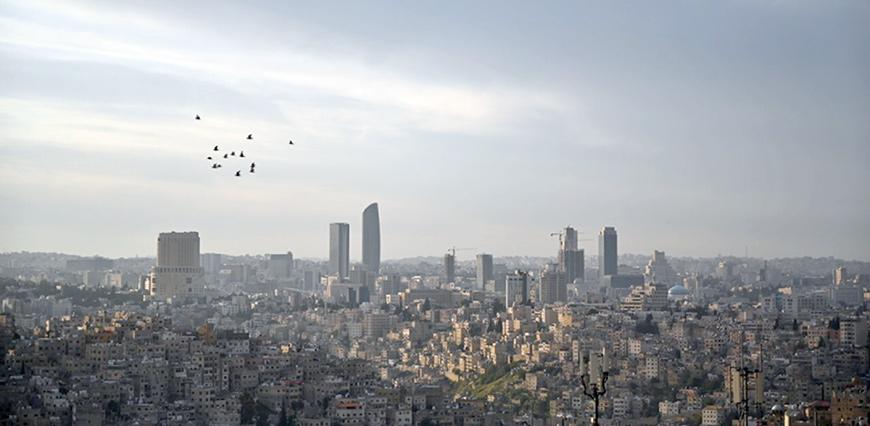 The concept of green building has yet to gain traction in the Kingdom despite its economic and ecological advantages, according to environmental enthusiasts and architects (JT file photo)
AMMAN — The concept of green building has yet to gain traction in the Kingdom despite its economic and ecological advantages, according to environmental enthusiasts and architects.
Green buildings are energy efficient, as they are built using non-toxic and sustainable materials, resulting in less waste generation and preventing pollution, according to a study carried out by the Royal Scientific Society (RSS) in coordination with the Friedrich Ebert Stiftung in Amman in 2013.
"A green building is resource efficient, it's a healthy structure and environmentally responsible," said Maysoon Al Khuraissat, architect specialised in sustainability.
Ala'a Abdulla, director of the Jordan Green Building Council (JGBC), said that they built 10 certified green buildings over the past 13 years.
These building received the LEED international certification, an internationally recognised green building certification.
The certification process is generally challenging, costly and involve heavy bureaucratic efforts across the world, according to Khuraissat.
"I believe we have many buildings that have good potential, but they are not certified," she said.
For Hanna Salameh, an architect, certification should not stand in the way of green buildings.
"I think it's our responsibility to design green building as architects without having certifications," Salameh said.
The Friedrich Ebert Stiftung pointed out a lack of professional experts in addition to market barriers such as low customer demands and a lack of credit facilities.
According to the JGBC, households are the largest consumers of electricity in Jordan with a share of 46 per cent in 2018.
The organisation observed that a certified green building in Jordan saves 54 per cent in electricity, 49 per cent in water consumption and reduces 87.5 per cent of waste.
Jordan is a water scarce country and imports more than 94 per cent of its energy, Abdulla said.
In light of this, "we have to make it mandatory to be greener," Salameh urged.
Green building has health benefits too.
Natural light and natural ventilation are promoted in green buildings, leading to health benefits recognised by the RSS and the Friedrich Ebert Stiftung.
"We believe that COVID-19 helped most of people to understand that the building is very important because we are spending more time indoors, so we start thinking about our homes," said Abdulla.
The government's Renewable Energy and Energy Efficiency Fund (JREEF) is granting subsidies of up to 50 per cent for solar water heaters and photovoltaic panels in residential buildings.
The Greater Amman Municipality (GAM) grants more building space or more floors to green building, according to Salameh.
He highlighted the importance of raising awareness of green building.
"I think we have to instill these values at a very young age," Salameh said.
Newsletter
Get top stories and blog posts emailed to you each day.