You are here
Gov't decision to begin copper mining in Dana Reserve draws public criticism
By Batool Ghaith - Aug 19,2021 - Last updated at Aug 19,2021
AMMAN — The government's decision to commission the Ministry of Environment to redraw the boundaries of the Dana Biosphere Reserve to begin copper mining has drawn criticism from the public.
Environment Minister Nabil Masarweh said that the ministry is charged with resetting the borders of the Dana Biosphere Reserve based on a study carried out by the Ministry of Energy, which revealed the presence of rich copper deposits within the borders of the reserve, the Jordan News Agency, Petra reported.
In a statement, the Royal Society for the Conservation of Nature (RSCN) stressed its rejection of the government decision, emphasising that it will take all legal and escalatory measures guaranteed by the Jordanian law to protect nature.
The hashtag #ProtectDana has been trending on social media platforms for days, as many Jordanians have voiced their disappointment with the government's decision.
Twitter user Rahaf Moslem, expressed her sadness over the decision, demanding that the reserve must be protected from any disruption.
"At a time when most countries of the world are trying to protect their natural heritage and fight climate change ahead of the Glasgow Climate Summit, we see the pearl of our reserves facing an unjust decision that threatens its safety," she tweeted.
Tariq Ramzi, a 27-year-old Jordanian who often goes on hikes and adventures, described the Dana Reserve as "spectacular".
"The Dana Reserve is home to a great variety of wildlife. There are many fascinating plants and animals, it would be extremely sad to lose any of it," Ramzi told The Jordan Times on Wednesday.
He said that the Dana Reserve is "one of the most valuable treasures and most wonderful places we have in Jordan".
Hanan Qabarta, a twitter user in her post in Arabic said: "For the sake of future generations, preserve the rest of the agricultural lands and forests. We must protect nature reserves at all costs."
Related Articles
Aug 19,2021
AMMAN — The Royal Society for the Conservation of Nature (RSCN) disapproves of the government's decision to commission the Ministry of Envir
Sep 06,2021
AMMAN — Adjustments to Dana Biosphere Reserve's boundaries will hinder the Royal Society for the Conservation of Nature's (RSCN) bird watchi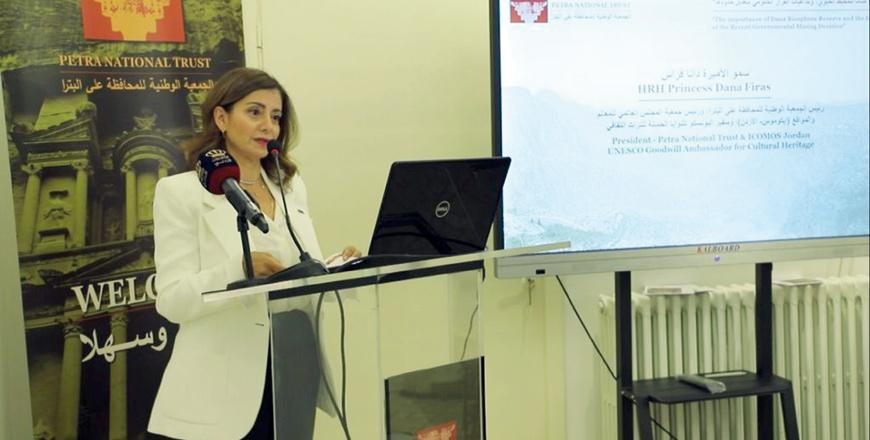 Sep 20,2021
AMMAN — HRH Princess Dana Firas said that government's decision to mine copper in Dana Biosphere Reserve is "very concerning on many levels"