You are here
Gov't warns Israel against continued violations at Al Aqsa
By JT - Jul 13,2014 - Last updated at Jul 13,2014
AMMAN — The government on Sunday cautioned Israel against forging ahead with its measures targeting Islamic shrines in East Jerusalem.
A senior official said that such policies are prone "to igniting the flames of hatred and violence as a result of the Israel-imposed blockade of Al Aqsa Mosque" where the occupation forces also prevented Muslims from reaching the mosque on the second Friday of the holy month of Ramadan.
In a statement carried by the Jordan News Agency, Petra, Minister of State for Media Affairs and Communications Mohammad Momani also cited Israeli attack on Sunday against Palestinians who wanted to pray at Al Aqsa. The violence led to the injury of 20 worshippers, while the occupation authorities opened Bab Al Magharbeh gate into the sacred compound, allowing breaking-ins by Israeli settlers into the mosque, the third holiest shrine in Islam.
Momani said Israeli occupation authorities are using their military force against the mosque guards and employees to facilitate the entry of Jewish extremists, "who have no other goal but to desecrate Al Aqsa Mosque and provoke the feelings of Muslims".
He said Jordan has always warned against such provocative violations against Al Aqsa.
Momani, who is also government spokesperson, hailed the Palestinians' persistence to reach Al Aqsa Mosque, despite all obstacles and barriers imposed by the Israeli forces.
The official called on the international community and concerned organisations to shoulder their responsibility in safeguarding Islamic and Christian sites in Palestine.
Related Articles
Oct 08,2014
Minister of State for Media Affairs and Communications Mohammad Momani on Wednesday demanded the Israeli occupation authorities to stop its "destructive campaign" against Al Aqsa Mosque and targeting of awqaf workers.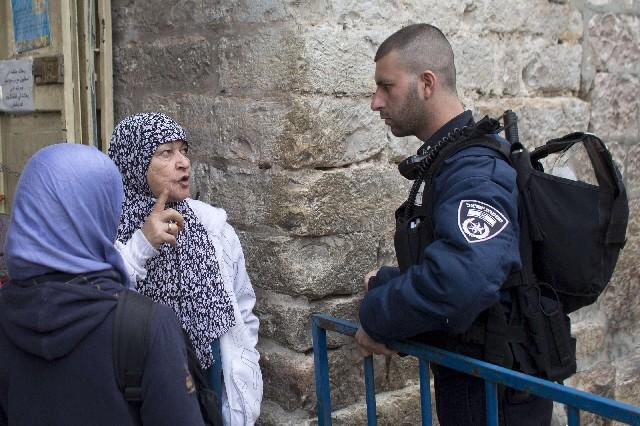 Mar 19,2014
Under the protection of Israeli security members, dozens of Jewish settlers on Wednesday entered Al Haram Al Sharif through Bab Al Magharbeh for the second day in a row, according to the Awqaf and Islamic Affairs Department in Jerusalem.
Aug 17,2017
AMMAN — Speaker of the Palestinian National Council (PNC) Salim Zanoun on Thursday hailed His Majesty King Abdullah's stands in defending th
Newsletter
Get top stories and blog posts emailed to you each day.