You are here
Gov't mulls measures to reform economy
By JT - Jan 26,2017 - Last updated at Jan 26,2017
AMMAN — The Cabinet on Wednesday discussed economic correction measures and means to control government expenditure.
The Council of Ministers assigned Finance Minister Omar Malhas to study the implementation of reforms to the general sales tax and customs duties, the Jordan News Agency, Petra, reported.
The study is to focus on long-term distortions that have affected economy and the ability to control public debt and the budget deficit, Petra said.
The minister is also required to ensure that any decisions do not affect low- and medium-income segments nor the prices of basic commodities.
The incentives related to education, health, financial services, ICT, agriculture, food production and hybrid cars are also to remain in place, under Cabinet directives.
The minister's recommendations must also entail maintaining the exemptions stipulated by the Investment Law for development zones and the Aqaba Special Economic Zone.
The Cabinet also stressed that the Civil Consumer Corporation will not raise prices in 2017, Petra reported.
The finance minister was also designated to present recommendations on draft amendments to the special tax on cigarettes by-law and to assign the Aqaba Special Economic Zone Authority's board of commissioners to present recommendations on amending the tax regulations on cigarettes, nuts, and electric appliances, in order to create balance in prices and curb smuggling.
The Council of Ministers also assigned ICT Minister Majd Shweikeh to study and refer recommendations on proposed reforms in the ICT sector.
The government also tasked the committee concerned with the pricing of oil derivatives to study the revenues of taxes on fuel.
Malhas and Interior Minister Ghaleb Zu'bi were also tasked with providing recommendations on increasing passport renewal fees, while Labour Minister Ali Ghezawi was assigned to study unifying work permit fees for guest labourers.
The government is mulling increasing passport renewal fees to JD40 and unifying guest worker permit fees at JD500.
Speaking at the Cabinet meeting, Prime Minister Hani Mulki said Jordan is not facing an economic crisis that cannot be resolved, stressing that the new measures will be taken to bring the economy back on track.
The economy has faced challenges that were generated by regional circumstances such as the so-called Arab Spring and the closure of borders with neighbouring countries.
On Tuesday, Mulki decided to designate Royal Jordanian Airlines as the sole carrier for state employees who travel on official missions, in a bid to control government expenditure.
In a communiqué, the premier instructed officials to ensure that flights of ministers and those with the rank of minister will be on the economy class for flights whose durations are four hours or less.
The decision also covers senior military and security officers, heads of commissions and chairpersons of boards of companies where the government has a share of 50 per cent or higher.
Related Articles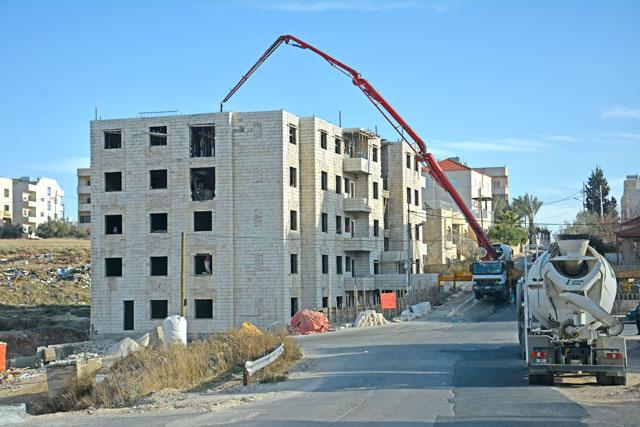 Feb 09,2017
AMMAN — Although the government's latest economic measures will "discipline" consumption habits, they could have a negative impact on busine
Jan 22,2017
AMMAN — The Senate Financial and Economic Affairs Committee, headed by Senate President Faisal Fayez, on Sunday held a meeting with Pr
Jan 30,2017
AMMAN — The government will take several belt-tightening measures and increase sales tax on several commodities to generate JD450 million in