You are here
Energy Ministry presents oil, gas exploration opportunities in Kingdom's 9 areas — Zawati
By Maria Weldali - Apr 12,2021 - Last updated at Apr 12,2021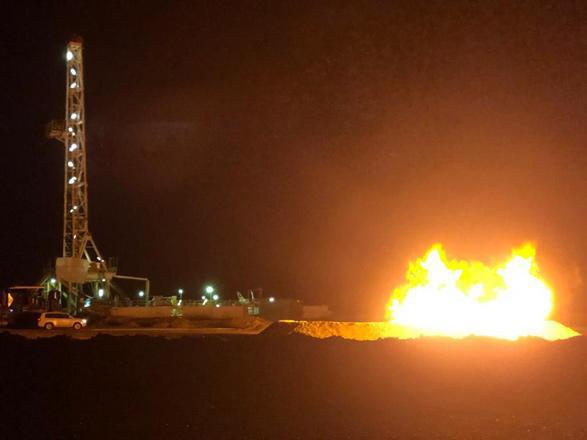 A view of Well 53 in Risha gas field (Petra file photo)
AMMAN — The Ministry of Energy and Mineral Resources announced the opening up of opportunities for oil and gas exploration in nine areas in the Kingdom, sharing detailed information on the new locations.
In remarks to The Jordan Times on Saturday, Energy Minister Hala Zawati said that the ministry aims to diversify the domestic sources of crude oil and gas, by developing the production of the Kingdom's two functional petroleum systems and presenting investment opportunities for international companies to invest in oil, oil shale and gas exploration in areas open to exploration.
"The ministry also aims to improve the efficient use of energy by 9 per cent of the average energy consumption in 2018 by the year 2030 in all sectors, through updating and following up on the implementation of the national plans in the field of energy efficiency," the minister said.
Based on the 2020-2030 comprehensive energy strategy, the contribution of domestic energy sources in electricity generation would increase to 48.5 per cent in 2030 compared with 22 per cent in 2020," Zawati added.
The Kingdom is divided into 12 areas for oil and gas exploration, both conventional and unconventional resources, according to the 2021 Oil and Gas Exploration Opportunities in Jordan Report.
The open areas for exploration include: Al Azraq, Sirhan, Sirhan Development, Jafr, West Safawi, Dead Sea, north highlands, Petra and Rum.
The current oil and gas agreements are in the Risha Area which was awarded to the National Petroleum Company (NPC) under a concession agreement for 50 years since 1996, the East Safawi Area also awarded to the NPC in 2014 through a production sharing agreement, in addition to the Hamza Field where the NPC and Energy Ministry undertake field assessment activities, the report said.
"The government represented by the Energy Ministry, adopts a detailed approach for conventional and unconventional oil and gas exploration investment projects through contracting with qualified companies that are capable of carrying out exploration activities and developing oil and gas production projects," according to the report.
Newsletter
Get top stories and blog posts emailed to you each day.