You are here
Electoral commission publishes final election lists
IEC partners with taxi company to raise public awareness
By Sawsan Tabazah - Aug 31,2016 - Last updated at Aug 31,2016
Taxis carrying posters promoting the September 20 elections are parked in Amman recently (Photo courtesy of Independent Election Commission)
AMMAN — The Independent Election Commission (IEC) on Wednesday published the final lists running in the upcoming Lower House elections, an IEC commissioner said.
About 1,272 candidates are running on 227 tickets, after the IEC rejected applications from three lists representing around 20 candidates, said IEC Commissioner Samar Haj Hassan.
"We submitted 18 cases to court and rejected 13 applications," Haj Hassan told The Jordan Times.
Courts of appeal will be open on Friday, Saturday and Sunday to receive voters' objections to candidates or lists, in line with the regulations outlined in the Elections Law, the IEC website said.
Under the law, voting is based on the open proportional list at the governorate or constituency level. The law also stipulates that each list should include no fewer than three candidates and no more than the number of seats allocated for the constituency in which the list is competing.
The IEC has launched a campaign to raise citizens' awareness about the September 20 elections in cooperation with Noor Jordan for Transport — Taxi Moumayaz.
"Bring your ID on elections day", and "To know your polling station, send your national ID number to 94444", are among the slogans emblazoned on the sides of 120 taxis participating in the campaign.
Slogans on other taxis remind voters to bring their IDs on elections day, and voters are also warned that selling votes is a crime.
On Wednesday, 63 taxis displaying voting advice toured Amman, according to Aws Qutaishat, an IEC adviser.
A day earlier, the taxis toured the southern region, including Karak, Tafileh, Southern Shuneh and the Jordan Valley, and they will head north on Thursday, Qutaishat said.
IEC Chief Commissioner Khaled Kalaldeh stressed that raising awareness and encouraging political participation was a national responsibility, which the private sector shared.
He thanked the Abu Al Haj Investment group, which owns Taxi Moumayaz, for supporting the national campaign, according to a statement e-mailed to The Jordan Times.
The IEC has also run campaigns through traditional media outlets and social media to inform the public about how to run for election, how to vote, how to lodge objections and details about the Elections Law through infographics and videos, Haj Hassan said.
"We hope that people will participate. We have in place all the proper procedures to ensure the transparency and integrity of the elections," she added.
Related Articles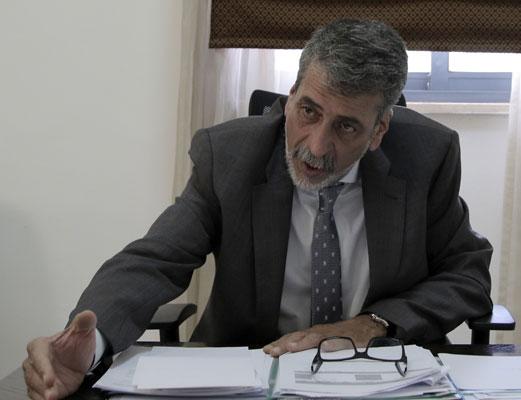 Jun 15,2016
AMMAN – Chief Commissioner of the Independent Elections Commission (IEC) Khaled Kalaldeh on Monday said the electoral oversight body is prep
Jul 21,2017
AMMAN — The Independent Election Commission's (IEC) door-to-door awareness campaign, which seeks to raise awareness of at least 85 per cent
Sep 25,2016
AMMAN — The Independent Election Commission (IEC) on Sunday published the final results of the 2016 parliamentary elections on its website (
Newsletter
Get top stories and blog posts emailed to you each day.