You are here
Drones, towers and cameras set to monitor Kingdom's forests
By Hana Namrouqa - Feb 04,2017 - Last updated at Feb 04,2017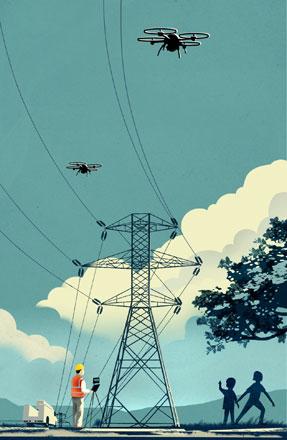 AMMAN — Four drones will be released over the forests of the northern governorates in spring to monitor and record violations on trees, according to Minister of Agriculture Khaled Hneifat.
The drones will be released in April, Hneifat said, noting that the ministry will purchase them at a cost of JD40,000, using money from its investment revenues fund.
"Using drones to monitor the forests and record violations is part of the ministry's plans to step up their protection," Hneifat told reporters during a meeting at the ministry on Thursday.
The plans also include building 30 monitoring towers across the forests by next year and also installing cameras, the minister said.
In addition, the ministry has built underground reservoirs for extinguishing wildfires in different sites in the forests and has also constructed roads between the trees to give fire engines easy access to potential wildfires, he added.
Meanwhile, a decision to grant wood traders full exemptions is under way to encourage the import of wood for heating purposes, Hneifat said.
"Wood importers pay 48 per cent in taxes and customs duties… We are working to secure for them a full exemption to encourage importing wood," the minister said.
He stressed that making wood available in the local market at very low prices is a serious issue, highlighting that if the private sector does not import enough wood, the ministry will import it through its institutions.
"The plan seeks to stop illegal logging by providing much better quality of wood at much lower prices," Hneifat noted.
Forests in Jordan constitute less than 1 per cent of the country's total area of 89,342 square kilometres, making the Kingdom among the poorest countries worldwide in terms of forest cover. The internationally accepted average of land covered by forests is 15 per cent of the total area.
Forestry land amounts to 1.5 million dunums, of which 250,000 dunums are bare, 400,000 dunums are natural forests, 500,000 dunums are planted forests and 350,000 dunums are nature reserves, according to official figures.
Ministry's figures indicate that violations to the Kingdom's forests during the last third of 2016 dropped by more than 50 per cent, compared to the same period of 2015.
During the last four months of the previous year, the Agriculture Ministry registered 111 violations in forest areas, while during the same period of 2015, a total of 257 violations were recorded, according to the ministry, which indicated that the majority of the violations were recorded in Ajloun, Jerash, Irbid, the capital and Balqa.
The northern governorates, where the country's green cover is concentrated, witnessed the highest amount of illegal logging.
While illegal logging and violations in the country's forest lands are recorded all-year-round, the ministry's rangers, in cooperation with security forces, record higher violations as winter approaches.
Stricter laws and regulations on protecting forests are helping to curb violations, according to the ministry, which in November issued new regulations restricting the uprooting or relocation of centennial trees.
Related Articles
Jul 16,2017
AMMAN — Plans are under way to enrol forest rangers in specialised training courses on ways to prevent and fight wildfires, an official said
Jun 06,2017
AMMAN — Work is under way to exempt imported wood from customs duties, in a bid to reduce deforestation, an official said.Stakeholders will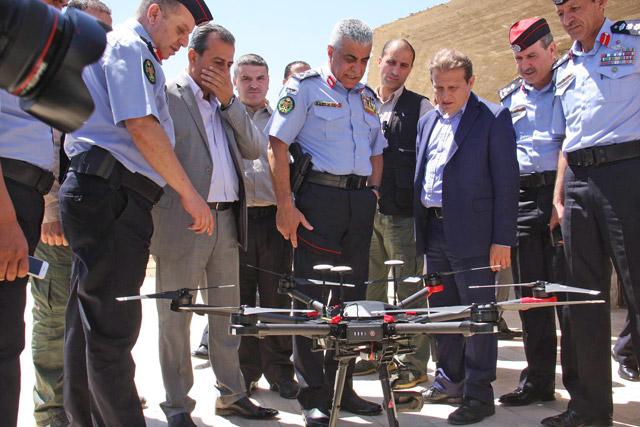 Jul 11,2017
AMMAN — Authorities have started experimental use of drones to monitor and record violations on trees in the forests of the northern region,
Newsletter
Get top stories and blog posts emailed to you each day.