You are here
Divorce rates dropped in 2015 in 'exception to trend'
By Suzanna Goussous - Aug 12,2016 - Last updated at Aug 12,2016
AMMAN — Divorce rates among Jordanians dropped in 2015, reversing the rise in divorces recorded in previous years, according to statistics from the Civil Status and Passports Department (CSPD).
CSPD Spokesperson Malek Khasawneh said on Thursday that 53,666 marriages and 9,991 divorces were registered in 2015, figures he said were an "exception" to the general trend.
Some 11,229 divorces were recorded in 2014, up from 11,111 in 2013, 10,263 in 2012 and 9,456 in 2011, the CSPD official told The Jordan Times.
Meanwhile, 58,253 marriages were recorded in 2014, up from 56,009 in 2013, Khasawneh said, adding that some 57,967 marriages were recorded in 2012 compared to 54,546 in 2011.
The Sisterhood Is Global Institute Jordan (SIGI) said that divorce rates within the first year of marriage had risen over the last five years, and attributed the rise to a "defect" in spouses' basic values in marriages.
"It also is a serious indicator that spouses [see] divorce as an easier solution to their problems," SIGI said in a statement released earlier this week.
Citing 2014 figures, the institute noted an increase in divorce among minors, which it attributed to the negative impacts of early marriage on education and health and the limitations it puts on young spouses' freedoms.
Around 62 per cent of the divorces in 2014 involved women under 25 years old, 9 per cent of whom were minors, SIGI added.
Hussein Alkhouzahe, a sociology professor at Balqa Applied University, said that the main cause of divorce is a misunderstanding of the shared responsibilities, duties and rights in a marriage.
Economic factors also contribute to divorces, he said.
In Jordan, couples tend to sign the marriage contract during the engagement party, but do not begin living together until after the wedding.
"Divorce rates during the period prior to the consummation of marriage are 60 per cent higher than divorces within marriages, which shows that some spouses rush into things," Alkhouzahe told The Jordan Times.
Stereotypical ideas about gender roles among young people have also led to a rise in divorce rates, he added.
"They usually choose divorce because it's the easiest solution for them. This shows their misinterpretation of the institution of marriage as a whole," he added.
According to the latest available figures on 2016, some 19,623 marriages and 3,388 divorces have been recorded, according to the CSPD.
Related Articles
Jan 22,2018
AMMAN — The Sisterhood Is Global Institute (SIGI) on Monday said that the absence of a minimum age limit for engagement increases the number
Feb 12,2018
AMMAN — A total of 60 divorce cases recorded in the Kingdom a day, The Sisterhood Is Global Institute (SIGI) said in a statement on Monday.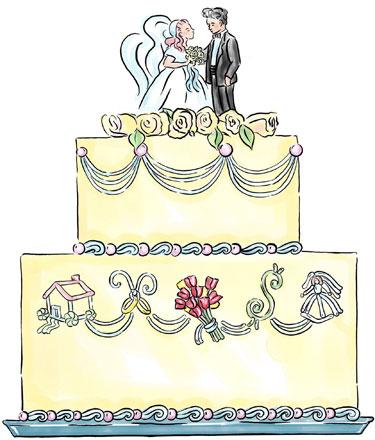 Oct 26,2016
AMMAN — Nearly 20 per cent of marriages registered in Jordanian courts in 2015 involved brides aged between 15 and 18, the Sisterhood Is Glo