You are here
Dialogue session focuses on pandemic impact on education
By Maria Weldali - Feb 15,2022 - Last updated at Feb 15,2022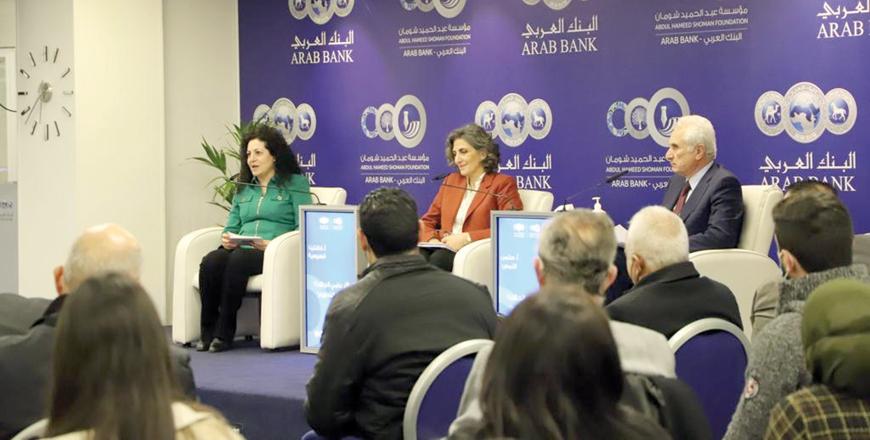 Speakers during a dialogue session organised by the Abdul Hameed Shoman Foundation on Monday (Photo courtesy of AHSF)
AMMAN — The Abdul Hameed Shoman Foundation (AHSF) on Monday organised a dialogue session titled "The Impact of Two Years of the Pandemic on Education".
Education Minister Wajih Oweis together with Jordanian National Commission for Women Secretary General Salma Nims, joined the session that shed light on the pandemic's effects on the educational process in the Kingdom.
Moderated by AHSF's CEO Valentina Kassisieh, the session took place in AHSF's headquarters in Amman, and was also held virtually over the video conferencing platform Zoom, and live streamed on the AHSF's Facebook page.
Discussing the impact of COVID-19 on students' equity and inclusion, the minister highlighted the main challenges that confront the ministry, including inadequate financial and technical resources, poor technological infrastructure in students' and teachers' households, as well as the absence of interactive online educational content.
"The Ministry of Education has implemented a rapid response plan, to move from in-class to distance education," according to Oweis.
However, he noted that the higher education sector did not start from zero, as higher education institutions have technical laboratories and a significant number of their teaching staff was already using virtual learning platforms.
During the session, Nims reviewed the findings of an opinion poll conducted by the Jordanian National Commission for Women, on the impact of distance learning among students between the sixth and 12th grades.
The poll showed that 55 per cent of parents, whose children go to public schools, see their children were facing difficulties entering Darsak platform.
"The economic situation is considered to be an impediment to the distance learning process, due to difficulties paying for electronic devices and Internet bills," Nims noted.
Nims added that distance education and the closing of schools have deepened the gaps in quality education.
Related Articles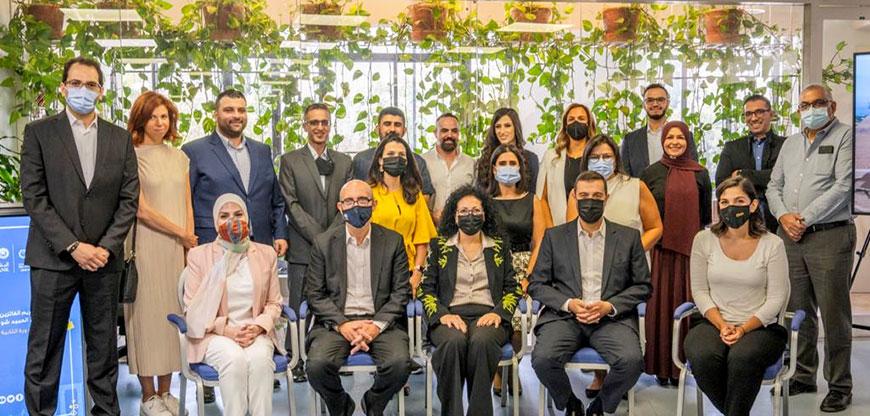 Aug 05,2021
AMMAN — Celebrating a year of "true will and determined efforts", the Abdul Hameed Shoman Foundation (AHSF) on Thursday honoured the winners
Mar 23,2021
AMMAN — The Abdul Hameed Shoman Foundation (AHSF) on Wednesday announced the winners of its 2020 Innovation Award."This award gives way to u
Jan 20,2021
AMMAN — The Abdul Hameed Shoman Foundation (AHSF) on Tuesday held an event to celebrate the 30th anniversary of its cinema, representing a "