You are here
Dialogue session explores Jordan's path to sustainable transport
By Mays Ibrahim Mustafa - Oct 10,2023 - Last updated at Oct 11,2023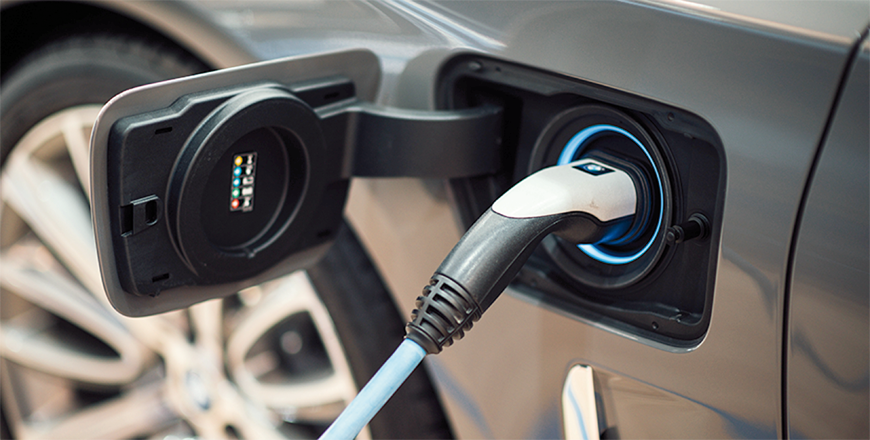 Representative image (Photo courtesy of Unsplash)
AMMAN — The Public-Private Dialogue on Sustainable Transport in the Tourism Sector, which took place on Tuesday, focused on better understanding the challenges, barriers and opportunities facing the transition towards sustainable transport practices in tourism.
This dialogue session comes as part of the "Integrated adoption of electric mobility in Jordan" project, which has been approved by the Global Environment Facility (GEF) as part of the GEF-7 "Global Programme to Support Countries with the Shift to Electric Mobility".
The project aims to support enabling policy and investment environments for e-mobility in Jordan through facilitating public-private dialogues and discussing how to catalyse private investment in sustainable transport for the tourism sector.
Technical Adviser to the Minister of Environment Jihad Al Sawair stressed that the Ministry of Environment is committed to supporting the transition towards e-mobility, as part of its efforts to reduce greenhouse gas (GHG) emissions and air pollution.
The transportation sector is a key generator of GHGs in Jordan, according to Sawair, who noted that the Kingdom aims to reduce its GHG emissions by 31 per cent by the year 2030.
"That's why it's necessary to join efforts towards establishing a sustainable transport system in Jordan that meets national needs and abides by international agreements," he said.
Sawair added that this dialogue discussion will help government stakeholders determine the needed incentives for the transition towards sustainable transport in the tourism sector.
Director General the Land Transport Regulatory Commission (LTRC) Abd Al Raheem Wreikat highlighted government efforts to facilitate renovating bus fleets.
In March 2023, the Cabinet issued a decision to reduce the sales tax from 16 per cent to 7 per cent for operators who replace their buses with newer models, he said, noting that the sales tax is to be reduced to 4 per cent if the bus is locally manufactured.
Wreikat that a number of the buses that will be operated as part of the urban transport project to be implemented by the LTRC and the Ministry of Energy and Mineral Resources in 2024/2025 will run on electricity. There's also a proposal for a project in 2024 to generate solar energy in southern governorates to operate electric buses.
Global Green Growth Institute (GGGI) Jordan Country Representative Christophe Assicot discussed the important role of the private sector in ensuring the success and sustainability of this green transition.
He noted that 2015 figures show that transportation infrastructure investments in developing countries were financed approximately 80 per cent by governments, 15 per cent by the private sector, and 5 per cent by donors.
"To increase investment in sustainable mobility in developing countries, the public sector must reduce financial risk and incentivise private sector investments," he said.
Assicot also talked about potential tools that can be leveraged for greening transport in the tourism sector. Suggested green innovations tools include shared mobility, walking and cycling, electric vehicles (EVs), and EV retrofitting, among others.
Policy incentives discussed by Assicot include introducing direct subsidies, and reduced import duties to promote the purchase of EVs. He also noted that there are other indirect incentives, such as preferential lanes, driving restriction exemptions and free parking for EVs.
Financial incentives can be accessed through climate funds that offer concessional loans and technical assistance to investors and users of EVs, such as the Green Climate Fund, according to Assicot.
He added that another financing option, which can offer an additional source of revenues for green transport projects is carbon financing, which includes purchasing greenhouse gas emission reductions from developing countries to mitigate the growth in concentrations of GHGs.
Assicot also noted that 20 electric buses and three new routes will be introduced next year in the city of Petra. GGGI will support the procurement process.
He said that the 2023 High Level Forum on E-Mobility will take place in November, chaired by the Ministry of Transport, the Ministry of Environment and the Ministry of Energy and Mineral Resources.
The forum is expected to bring together stakeholders from the government, the private sector, and civil society to discuss challenges, global good practices, lessons learned and national successes.
The forum aims to raise awareness of the benefits of e-mobility and to improve the long-term capacity of the government and the private sector to implement further reforms, said Assicot.
Related Articles
Nov 22,2023
AMMAN — The first High-Level Forum on E-Mobility in Jordan was launched on Wednesday, bringing together stakeholders from various sectors to
Nov 23,2023
AMMAN — The private sector is a key partner in fulfilling national goals related to climate change adaptation and mitigation, said Director
Jan 15,2015
The Environment Ministry and the Global Green Growth Institute (GGGI) on Thursday signed an agreement to prepare a plan to develop environmental projects in Jordan, achieve sustainable development and attract green investments.