You are here
Consumers spend less on Eid shopping to meet other expenses
By Muath Freij - Sep 21,2015 - Last updated at Sep 21,2015
Shoppers are seen at a garment outlet in Amman on Monday (Photo by Osama Aqarbeh)
AMMAN – Some people are set to give up some of their long-standing traditions on the week leading to Eid Al Adha, Muslims' biggest holiday.
On the morning of the "Feast of Sacrifice" Jordanians slaughter livestock and cattle, and spend the rest of the five-day holiday visiting family and relatives, offering sweets to their guests, appearing in brand new clothes.
Wary of a season of spending and a declining purchasing power, consumers interviewed by The Jordan Times said they would prioritise essentials over Eid preparations, while commercial sector representatives forecast weaker spending.
Ayman Abbadi, a private sector employee, said that prices of sheep are expensive this year, which he said would prevent him from sacrificing as his salary would hardly cover family expenses for the rest of the month.
Industry, Trade and Supply Minister Maha Ali recently met with importers and traders of livestock, urging them to make slaughter animals available at affordable prices to consumers.
According to observers, a sacrifice sheep costs between JD160-300.
Abbadi also said he would not buy mamoul, traditional Eid cookies, and will prioritise grocery shopping due to his tightened budget.
Raed Hamada, president of the Jordan Association for Restaurants and Sweets Shops Owners (JARSSO), told The Jordan Times Sunday that many consumers might forgo Eid sweets, adding that the association expects demand to be "much" lower, compared with previous seasons.
He said JARSSO expects a lower demand due to mounting expenses Jordanians and residents had to meet in the past months.
Over the past two months, Jordanian households had expenses for Eid Al Fitr, which follows the holy month of Ramadan, in addition to financial costs that are usually associated with the beginning of the school year. Students started the school year on September 1.
Hamada expects a 50 per cent decline in sweets sales over last year's Eid Al Adha.
Amman is usually ranked in international reports as one of the most expensive cities in the region, he said.
Faten Habash, a public sector employee, said this Eid she will only buy new clothes for her youngest child due to difficult financial conditions.
Garment Traders Association President Sultan Allan also voiced concerns of slowdown in business activity during the holiday season.
The majority of Jordanians prefer to spend on education and rent instead of buying new clothes, he said.
On complaints that prices of new clothes are getting more expensive on the domestic market, Allan blamed rising prices on customs duties and taxes.
The sector leader expected a decline in sales of up to 60 per cent this season, claiming that the garment sector has been suffering slow business for the past few years.
"Many business owners were forced to close down some branches," he said, adding that nearly 150 stores exited the market.
Related Articles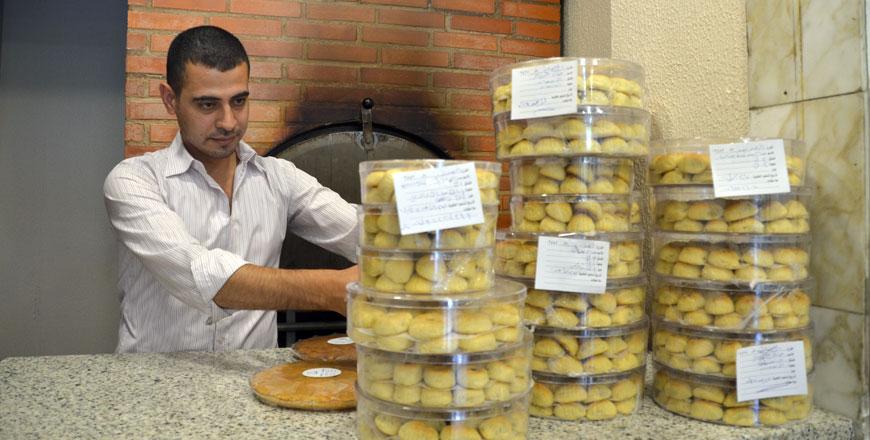 Jul 15,2015
AMMAN — Jordanians and guests are expected to spend up to JD4 million on sweets during Eid Al Fitr holiday, including some JD1.7 million on
Sep 15,2016
AMMAN — Jordan and the Islamic nation celebrate Eid Al Adha today through Friday.By celebrating Eid Al Adha, or the feast of the sacrifice,
Jul 22,2014
Jordanians usually buy over 200,000 kilogrammes of sweets, mainly knafah, during the five hours that follow the announcement of Tawjihi results, a sector leader said Tuesday.
Newsletter
Get top stories and blog posts emailed to you each day.