You are here
Climate and environmental literacy takes centre stage on Earth Day
By Maria Weldali - Apr 24,2021 - Last updated at Apr 24,2021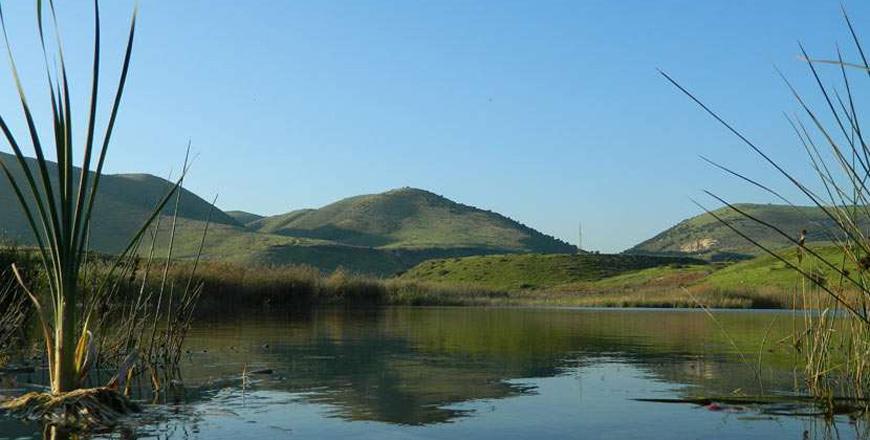 A view of the Yarmouk Nature Reserve, situated in the northwestern parts of Jordan (Photo courtesy of the RSCN)
AMMAN — This year's Earth Day is celebrated with the theme "Restore Our Earth", focusing on climate and environmental literacy, emerging green technologies and innovative thinking.
"Earth is our only home, therefore we all need to protect it," the Royal Society for the Conservation of Nature (RSCN) Director General Yahya Khaled told The Jordan Times on Thursday.
Without immediate and proper action from all, the threat of climate change and environmental disturbances will continue to loom over the humankind and planet earth, Khaled said.
People in Jordan have a "good" level of awareness and understanding of the importance of protecting the natural systems, but their awareness needs to be transformed into action in order to make a positive impact for the planet, Khaled pointed out.
"This is a wake-up call to conserve the natural habitats and biological diversity," Khaled said, noting that it is important to emerge from the ongoing coronavirus crisis with a stronger and healthier relationship with nature.
"It is vital that people start thinking of the ways through which they could reduce their ecological footprint," according to Khaled.
He said that climate change and environmental deterioration have affected the ecosystems, giving rise to new diseases and causing social upheaval and economic damage.
"This day reminds us of the importance of building a healthy relationship with nature and the environment that is based on balance, sustainability and respect for the environment and ecosystems," according to an RSCN statement sent to The Jordan Times.
The statement added that the pandemic is a manifestation of an unhealthy relationship between humankind and the nature in which human encroachment on natural habitats have increased significantly.
Earth Day is observed annually on April 22, focusing on improving human's behaviour towards nature and creating global, national and local policies geared towards protecting wildlife and the environment in addition to promoting green practices in the context of earth and nature. The first Earth Day was celebrated in 1970.
Newsletter
Get top stories and blog posts emailed to you each day.