You are here
'Clean-up campaign to become annual environmental event'
Second cross-country cleanup campaign to be held on April 14
By Hana Namrouqa - Apr 02,2018 - Last updated at Apr 02,2018
This year's clean-up campaign will include the distribution of 1,000 trash bins across the Kingdom's forests and parks (Photo courtesy of ECO Hikers)
AMMAN — The Ministry of Environment has announced plans to turn the Kingdom's largest ever clean-up campaign into an annual effort to rid parks and forests of litter, while enhancing public environmental awareness.
The ministry seeks to fight littering in public places by sharing targeted messages to raise the public's awareness on nature protection, expanding the number of trash bins at parks and forests as well as removing litter during a one-day nation-wide cleanup campaign, according to officials.
In a press statement e-mailed to The Jordan Times, Minister of Environment Nayef Fayez said that the second cross-country clean-up campaign will be held on April 14.
"Preparations are under way to implement the second clean-up campaign across the Kingdom in partnership with governmental agencies, the private sector, syndicates, NGOs and the civil society as well as sports clubs…," Fayez said in the statement.
This year's clean-up campaign will be different as the minister revealed plans to distribute 1,000 trash bins across the Kingdom's forests and parks, as well as putting up billboards in different locations inviting people to shun littering.
"The goal of sustaining the campaign is to instill sound behaviour amongst different segments of society's to ultimately reach a point where keeping public places, forests and parks clean is a lifestyle," the minister underlined.
The first clean-up campaign was organised in early April last year, according to ministry's Assistant Secretary General Isa Shboul, who said that this year's turnout is expected to be "even bigger".
"As successful and far reaching as last year's campaign was, this year's event will reach new locations and attract wider participation in an attempt to deliver our message on environment protection to all Jordanians," Shboul told The Jordan Times.
Dubbed "Cry of a homeland: Our environment is our life", thousands of people took part in the previous campaign which targeted 60 locations across the Kingdom, including parks, main streets, touristic sites, forests and nature reserves, said Shboul, who invited people to participate in the upcoming event.
Forests are a major attraction for visitors during summer, particularly on weekends, which results in rubbish piling up at the sites and occasional fires starting due to improper and negligent use of barbeques, according to the Ministry of Agriculture.
Related Articles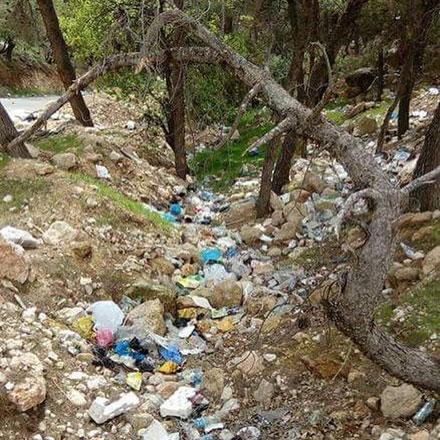 Apr 12,2018
AMMAN — The Ministry of Environment on Thursday completed the distribution of 1,000 waste containers across the country's forests and public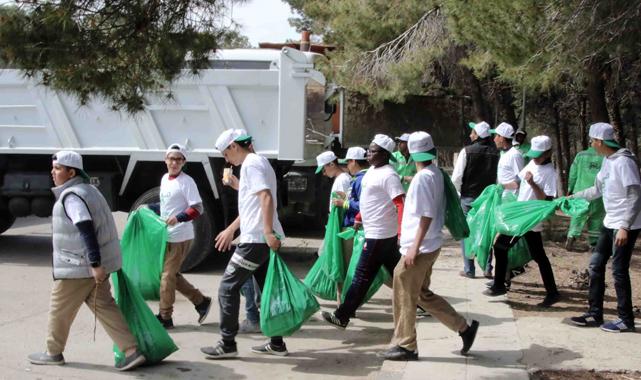 Apr 09,2017
AMMAN – The Kingdom on Saturday witnessed the largest ever clean-up campaign targeting dozens of public and tourist sites across the country
Apr 07,2017
AMMAN — Thousands of people are expected to participate in Jordan's biggest clean-up action on Saturday, which will target over 60 public an
Newsletter
Get top stories and blog posts emailed to you each day.