You are here
Children find innovative solutions to daily problems
By Andrea López-Tomàs - Nov 13,2017 - Last updated at Nov 13,2017
AMMAN — A total of 10 innovative projects created by young students with the aim of finding solutions to different social problems were displayed on Sunday at the second edition of the Young Innovators Lab.
The children were part of a 10-month programme launched by the Abdul Hameed Shoman Foundation, which aims to improve their critical thinking skills.
The projects focused on solving daily problems encountered by the young students, including ways to prevent domestic incidents related to babies, help students concentrate while studying, or avoid deaths by suffocation caused by heaters or fireplaces during winter time.
A total of 42 children between the ages of 10 and 13 participated in the second edition of the Young Innovators Lab, held under the patronage of Minister of Education Omar Razaz.
"The programme has helped us to think in the right way," said Zain Al Qudah, a 13-year-old participant from Amman.
"Now, we depend on ourselves when we need to find answers to problems; we don't have to look for them in books – we think for ourselves," the student added.
"We might be changing the world," said optimistic Ahmad Loay Al Sarayrah, an 11-year-old from Karak.
His team focused on the large number of deaths caused by gas inhalation and fires from heaters during winter. The team created a sensor-based system to alert people to open the window when levels of carbon in the air are too high, therefore allowing oxygen to enter.
"Our project will help save lives," Loay Al-Sarayrah told The Jordan Times during the exhibition.
The second edition of the Young Innovators Lab included participants from Amman and Karak, with over 400 children who submitted their ideas to the foundation. 42 of them, 27 from Amman and 15 from Karak were selected to turn their ideas into reality.
"We teach children not to use the usual source of information," said Husam Tarawneh, a representative of Karak's Creativity Club, adding that"the students are capable of thinking in a critical way that allows them to create these innovative projects on their own".
Tarawneh highlighted the importance of the programme for the community of Karak. "This isn't just an opportunity for the children — it helps the overall community, both socially and economically," he said.
"Shoman gives training to these young students; they told us their initial ideas and we helped them to improve it," said Nouwar Abdulmajeed, the foundation's Cultural Projects Manager.
"We didn't tell them what to think, we just taught them how to think critically so that they could develop their ideas effectively," Abdulmajeed stressed.
All the students had mentors, students from local universities, helping and advising them throughout their project.
"Our role is to help them when they need us, especially during the production phase," said mentor Hiba Qawasmi, adding that "we are just there to guide them; they are very smart children, they just need a little guidance in critical thinking".
"We had so many ideas, we wanted to make a difference and to save lives," said 14-year-old Ireen Rousan from Amman.
Children, parents, and friends attended the exhibition of the 10 prototypes, which were created to solve problems concerning both the public and the private sectors.
Related Articles
Feb 28,2017
AMMAN — The eighth edition of the Queen Rania National Entrepreneurship Competition (QRNEC) honoured its winners on Tuesday.Carried out by t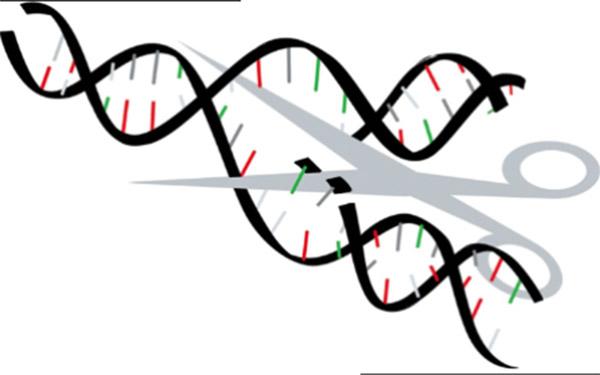 Aug 06,2017
Using a powerful gene-editing technique, scientists have rid human embryos of a mutation that causes an inherited form of heart disease ofte
Aug 06,2018
AMMAN — The King Abdullah II Fund For Development (KAFD) on Monday launched the fifth edition of the "talent in service of the society" proj
Newsletter
Get top stories and blog posts emailed to you each day.