You are here
Campaign to target stores selling pirated PlayStation games
By Mohammad Ghazal - Dec 10,2014 - Last updated at Dec 10,2014
AMMAN — The National Library Department (NLD) said Tuesday it will launch a campaign next week to crack down on stores selling pirated PlayStation games.
"We noticed that there are more pirated PlayStation games in the local market when compared to the past few months. The campaign will target stores selling those pirated games," NLD Director General Mohammad Abbadi told The Jordan Times.
A pirated PlayStation game is sold for JD1 to JD3, according to Samer Hamada, a worker at a shop in downtown Amman selling pirated CDs and DVDs.
"People care about cheap prices. The quality of pirated games is very good. Why buy an original for JD20 and more for a game while one can get it for a maximum of JD3?" Hamada said over the phone.
The price of an original PlayStation game varies depending on how new or popular the game is, and can be up to JD60.
Meanwhile, Abbadi said NLD confiscated more than 50,000 pirated items since the beginning of this year.
He added that NLD referred more than 400 cases of intellectual property rights violations to court since early 2014.
NLD destroyed more than 600,000 confiscated pirated items this week and 200,000 more will be destroyed in 2015, according to Abbadi.
Software piracy in Jordan dropped by 1 per cent in 2013 and the Kingdom was among five Arab states with the lowest illegal use of unlicensed software, according to a study by the Business Software Alliance (BSA).
Jordan registered a 57 per cent software piracy rating in 2013, compared to 58 per cent in 2011 and 57 per cent in 2009, the 2013 BSA Global Software Survey said.
The Jordanian Copyright Law stipulates that it is a crime to download software, music or movies that are protected under the legislation. Offenders face a prison sentence of between three months and three years and a fine ranging from JD1,000 to JD6,000.
Related Articles
Feb 02,2015
The National Library Department (NLD) said Monday it will start a campaign this week to crack down on stores that sell devices used to allow the PlayStation 3 console run pirated games.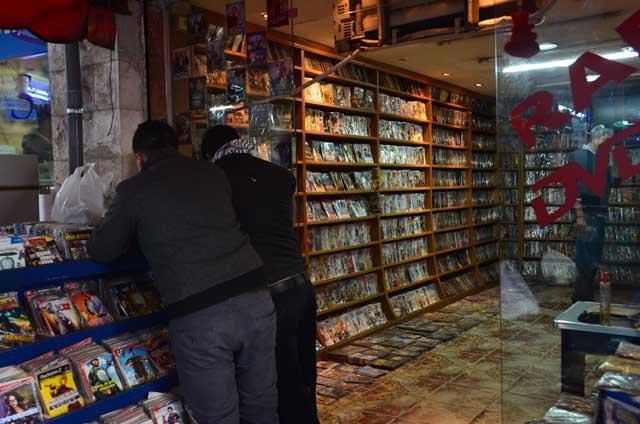 Jul 27,2014
The National Library Department (NLD) said Sunday it fined 28 coffee shops during Ramadan for buying family subscriptions instead of commercial subscriptions to show 2014 World Cup matches at their venues.
Sep 29,2014
The National Library Department (NLD) began a campaign Monday to crack down on the sale of pirated software and books in parallel with the start of the new academic year at universities.