You are here
Cabinet endorses draft constituency by-law
By JT - May 23,2016 - Last updated at May 23,2016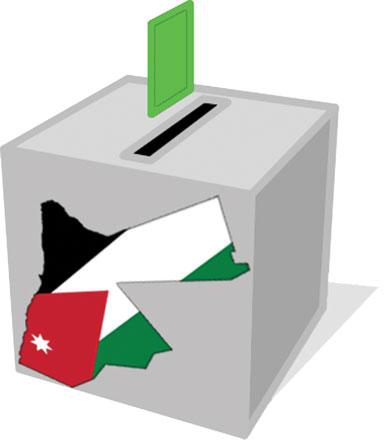 AMMAN — The Council of Ministers on Sunday endorsed the draft electoral constituency by-law, the Jordan News Agency, Petra, reported.
The decision follows a Royal Decree endorsing the Elections Law for 2016 that reduced the number of Lower House seats from 150 to 130, of which 15 are allocated as a women's quota.
Under the bill, the Kingdom's constituency map is as follows:
Amman has five electoral districts; the first one is allocated five seats and includes Basman, Marka and Tariq districts; the second is allocated six seats and covers Yarmouk, Nasser, Ras Al Ain and Bader areas.
The capital's third electoral district has six seats, including one Christian and one Circassian/Chechen, covering the Zahran and Abdali areas, while the fourth has been designated four seats covering Qweismeh, Jweideh, Abu Alanda, Khreibet Al Souq, Jawa, Yadoudeh, Um Quseir, Muqabalein, and the districts of Sahab, Jiza, and Muwaqqar (excluding Central Badia District).
Amman's fifth constituency is allocated seven seats at the House, one of which is designated for a Circassian/Chechen representative, covering the University District (Shafa Badran, Abu Nseir, Sweileh, Jubeiha, Tlaa Al Ali, Um Summaq and Khalda), Wadi Seer District (Bader Al Jadida, Wadi Seer, Um Uthayna, Al Diyar, Swefieh and Marj Hamam) and Naour District.
The regulation divides Irbid Governorate into four electoral districts. Six seats are allocated for the first district covering the Qasabah and Wasatiyah districts, while four seats are allocated for the second constituency, which includes Bani Kinanah and Ramtha.
The third electoral district has four seats, one of which is designated for a Christian, covering the districts of Bani Obeid and Al Mazar while the fourth district has five seats covering the Taiba, Northern Jordan Valley and Kurah districts.
Zarqa Governorate was divided into two districts. Eight seats were allocated for the first district and four for the second.
The first district covers the following areas : Al Jundi, Al Masanee, Al Thawrah Al Arabia, Tareq Bin Ziad, Al Iskan, Al Tatweer Al Hadari, Janaah, Al Dubbat, Al Hadika, Al Wasat Al Tijari, Al Nuzha, Al Hussien, Al Amir Shakir, Ramzi, Al Mahraqa, Al Nasser, Al Ghoweiriyah, Al Shyoukh, Al Amir Mohammed, Barkh, Ibn Sina, Al Iskan Al Kadim, Maasoum, Al Basatin, Al Zarqa Al Jadidah, Al Hirafiyin, Al Hashmya Al Janoubya, Al Batrawi, Maamil Al Toub and Al Hashimi.
Eight seats are allocated for Al Dleil and Azraq in the eastern desert, and Rusaifah District including one seat for Circassians /Chechens and one seat for Christians.
The second district of Zarqa includes Oujan, Al Malik Talal, Al Amir Hassan, Al Falah, Al Amira Rahma, Al Jabal Al Abiad, Al Amir Hamzah, Um Bayada, Dweik, Zawahereh, Al Qamar, Al Madina Al Munawara, Makka Al Mukarama, Al Ahmad, Al Nasser, Al Amira Haya, Al Jaber, Qurtuba, Al Jneina, Showmar, and Al Bustan.
Beirin and Hashimiya districts have four seats.
Al Balqa Governorate is dealt with as one district with 10 parliamentary seats, including two for Christians.
Ten seats are also allocated for Karak Governorate including two seats for Christians, and it will be dealt with as one constituency, excluding South Badia.
Maan Governorate is one electoral district with four seats covering Maan, Shaoubak, and Petra, excluding South Badia.
Mafraq is one constituency with four seats and covers all districts in the governorate, excluding North Badia.
Each of Tafileh, Ajloun, Jerash and Madaba is set as one constituency and allocated four seats, excluding Central Badia in the case of Madaba and South Badia in Tafileh.
Aqaba is also one constituency with three seats.
Each of the Badia's three districts is given three seats.
The 2015 Election Law is based on an at-large voting system, in which candidates can run for parliamentary elections on one large multi-member ticket.
Eligible voters will have a number of votes equal to the number of seats allocated for their district in the Lower House.
During the elections, each eligible voter has to vote for a multi-member list as a whole and for individual candidate of their choice from the same ticket.
Related Articles
Aug 11,2016
AMMAN — The Islamic Action Front (IAF) has agreed to field 25 lists covering every governorate for the parliamentary election, slated for Se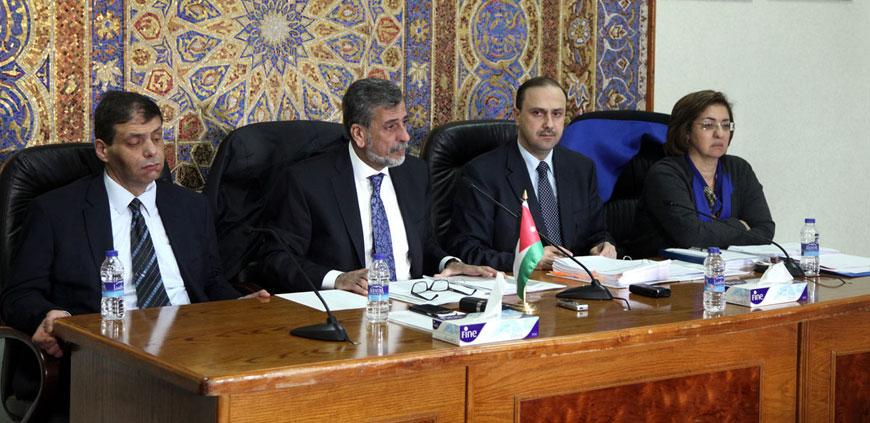 Mar 29,2016
AMMAN — The Cabinet has endorsed the validating reasons for the draft electoral constituency by-law, which divides the country into 23 const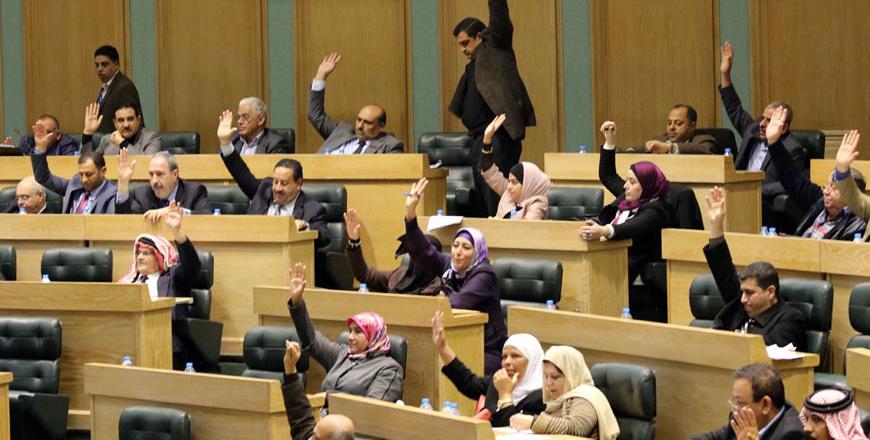 Feb 23,2016
AMMAN — The Lower House on Tuesday passed the draft 2015 parliamentary elections law with minor changes following six marathon sessions that
Newsletter
Get top stories and blog posts emailed to you each day.