You are here
'Authorities distributing thousands of olive saplings to Ajloun farmers'
By Hana Namrouqa - Feb 26,2014 - Last updated at Feb 26,2014
AMMAN — The Ministry of Agriculture on Wednesday started distributing thousands of olive saplings to farmers in Ajloun Governorate to compensate for trees damaged in last December's snowstorm.
Ajloun's olive groves and vineyards sustained severe damage during a blizzard that hit the Kingdom in mid-December last year.
The governorate, located 70km north of Amman, is one of the highest places in the Kingdom and was the most affected by the blizzard, with accumulated snow reaching over 70 centimetres.
"A total of 10,000 olive saplings of the best types will be distributed to Ajloun's farmers free of charge," Agriculture Ministry Spokesperson Nimer Haddadin told The Jordan Times.
The saplings, produced at Al Faisal Nursery in Ajloun, will be planted under the supervision of specialised staff from the Ministry of Agriculture to ensure their survival and sustainability, Haddadin added.
In addition, the ministry will plant some of the olive saplings alongside streets, he said.
The blizzard dealt a "strong blow" to Jordan's forestry sector, according to officials and conservationists, who said that more than 20,000 trees were uprooted and hundreds of thousands of branches were broken due to the heavy snow.
In the Ajloun Forest Reserve, which extends over 12,000 dunums, a total of 1,047 trees, making up 20 per cent of the reserve's green cover, were broken, while in Jerash Governorate, 48 kilometres north of Amman, more than 12,237 forest trees were uprooted in the Dibbeen Nature Reserve.
Conservationists said the forests witnessed severe damage in the snowstorm, warning that its impact will linger for years.
Illegal logging during winter, wild fires in summer and insufficient rain due to climate change are the main threats to Jordan's shrinking green cover, which stands at less than 1 per cent of the country's total landscape, according to experts.
Related Articles
Apr 14,2014
The Ministry of Agriculture on Monday started distributing the second batch of olive saplings to farmers in Ajloun Governorate to compensate for trees damaged during last December's blizzard.
Feb 12,2014
Two months after the strongest snowstorm in over a decade hit the country, conservationists announced on Wednesday that one-third of the Kingdom's forests were damaged, warning that the worst is yet to come.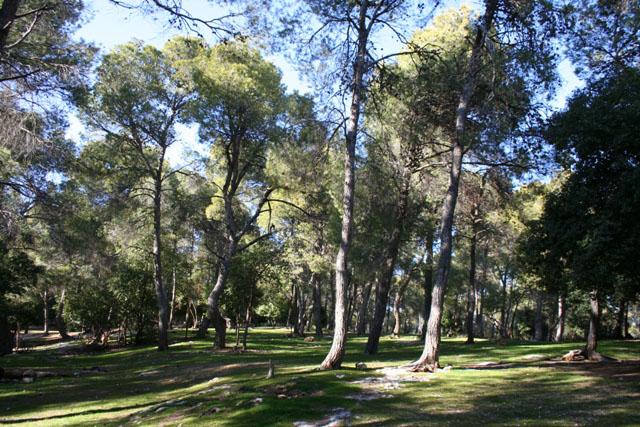 Aug 27,2014
Dibbeen Forest Reserve is witnessing more wildfires this season, with over 1,500 trees destroyed since the start of spring, according to a conservationist.
Newsletter
Get top stories and blog posts emailed to you each day.