You are here
Archaeologists discover three Roman camps in Maan using satellite imagery
By Saeb Rawashdeh - May 03,2023 - Last updated at May 03,2023
Oblique aerial landscape view of the central camp, from the east (Photo courtesy of APAAME/B. Bewley)
AMMAN — A team of archaeologists have discovered three Roman military camps east of Bayir in Maan Governorate using satellite imagery.
On November 23, 2022, the Aerial Archaeology in Jordan project photographed the western and central camps. the discovery was confirmed in late April of this year, noted Michael Fradley, a landscape archaeologist in the Endangered Archaeology in the Middle East and North Africa (EAMENA) project, a joint venture of the University of Oxford, University of Leicester and University of Durham.
The project is supported by the Arcadia Fund, which uses satellite imagery to identify and monitor the condition of archaeological sites.
"There is a distance of about 44km between each camp, with the eastern camp located close to the border with Saudi Arabia. We cannot yet be certain exactly what the strategic role of the camps were, but they are clearly heading in the direction of Dumas Al Jandal in Saudi Arabia, which was a settlement on the eastern edge of the Nabataean Kingdom," Fradley said.
"On this basis, we infer that the camps may have been part of a campaign to subdue resistance in this area when Roman annexed the Nabataean Kingdom after 106AD," Fradley said, adding that to reach Dumat Al Jandal, it would have been easier to travel south from Azraq along the relatively well-watered Wadi Sirhan.
However, these camps are located in more arid areas with more difficult terrain, which may suggest the Roman army was attempting to take the region by surprise, the scholar said.
Regarding the size of structures, the camps survive as playing-card shaped enclosures surrounded by a small embankment, with four entrances.
"The western camp measures about 125m by 105m, while the central and eastern camps are smaller, measuring about 95m by 65m. There are traces of internal rectilinear divisions inside the camps. Unlike permanent stone forts found elsewhere in Jordan, only tents and temporary structures would likely have set up in the camp interior, which could then be packed up and taken to the next camp. Due to the distance between the camps [c.44km] we suggest that the camps may have been used by mounted troops who could travel over such long distances in a day," Fradley elaborated.
Fradley said that the team does not have any fixed plans to survey the sites at present, but they hope to be able to support their Jordanian colleagues to investigate the camps in the future.
Related Articles
Aug 14,2019
AMMAN — The Nabataeans established a town at Humayma, some 240km south of Amman, in the first century BC, and the first phase of a shrine ex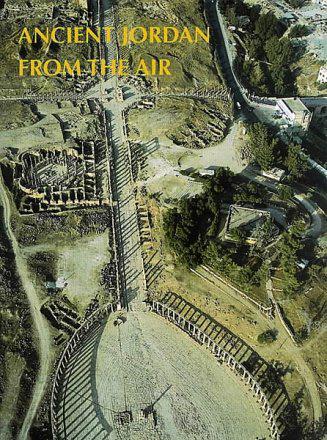 Feb 14,2022
AMMAN — A recent lecture at the Council for British Research in the Levant shed light on emergence and growth of Aerial Archaeology in the M
Jun 14,2016
AMMAN — The recent discovery of a hidden monument in Petra could help solve some of the mysteries of the Nabataean city, experts said on Mon