You are here
Archaeological excavations in Tell Deir 'Alla point to Iron Age settlement
By Saeb Rawashdeh - Jul 12,2022 - Last updated at Jul 12,2022
A view of Tell Deir 'Alla site in the Jordan Valley (Photo courtesy of ACOR/ Nancy Lapp Collection)
AMMAN — The site of Tell Deir 'Alla, in the central Jordan Valley, was a settlement during the 13th century BC and functioned as a town, noted a Jordanian archaeologist.
"Unfortunately, neither burials nor a cemetery dating to the period ranging from ca. 1300-1000 BC, belonging to the dwellers of Tell Deir 'Alla, were found at the site or in the close neighbourhood," said Professor Emeritus Zeidan Kafafi.
Scholars argued that the uncovered Late Bronze Age II (ca. 1400-1300 BC) graves at the site of Kataretes-Samra, located only 6km to the southeast of Tell Deir 'Alla may belong to the dead people of the site at that time, he said.
In 2010 a Jordanian-Dutch team founded the site situated between the villages of Sawalha and Abu Nu'aym belonging to the Deir 'Alla municipality, Kafafi continued.
A bell-shaped pit was revealed below the surface soil which widened out to three metres in diameter and reached to two metres in depth.
"The excavators uncovered fragmentary human remains inside this pit, which were dated to the Iron Age," Kafafi said.
In 1977, the cemetery of Tell Mazar, situated around three kilometres north-northwest of Tell Deir 'Alla, was found in an area located only 220 metres to the west of the main settlement, he said.
Moreover, the cemetery consisted of Iron Age architectural debris ranging between the 11th and mid-10th centuries BC, which formed a mound rising ca. 1.80m above the surrounding farmland, and sloping to the north and south directions, the archaeologist said.
"Inside the cemetery, 84 graves were found; unfortunately, the cemetery does not exist anymore, this is due to the cultivation operation," Kafafi said, adding that the material excavated inside the graves pointed to the Iron Age II C period (ca. 700-586 BC).
The dead were buried in one-metre-deep graves, the professor said.
"Funerary objects were put with the dead. The kind and type of gifts are enlightening about the social status of the buried people. Funerary equipment consisted of metal such as pins, fibulae, daggers, swords, knives, arrowheads, spearheads, bracelets, armlets, belts, anklets, seals, scarabs, beads and pottery vessels," Kafafi outlined.
Although the results of the excavations at Tell Deir 'Alla did not reveal that much archaeological data from the second half of the Iron Age I (ca. 1100-1000 BC), it seems that Tell Deir 'Alla and adjacent sites flourished culturally during the later Iron Age (ca. 1000-586 BC), the archaeologist said.
"The excavated archaeological Iron Age site in Ghor Abu Obeideh indicated a high presence of Ammonite culture. This might reveal that this part of the Jordanian Valley belonged to the Ammonite Kingdom during the 7th and 6th centuries BC," Kafafi said.
Related Articles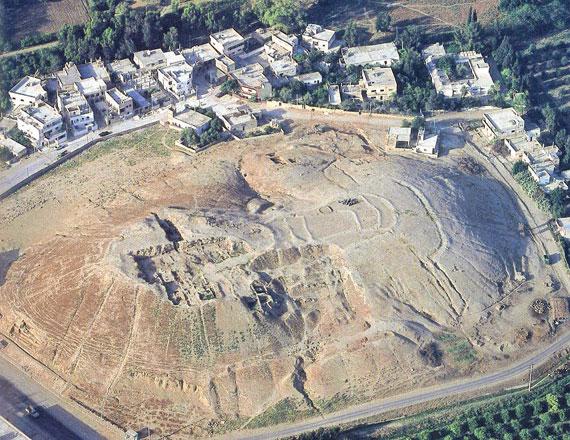 Jun 16,2019
AMMAN — New finds at Tell Deir Alla in the Jordan Valley contradict previously published results that the north side of the site was used fo
Nov 06,2022
Activities of the ancient inhabitants of the Jordan Valley near the site of Tell Himmah (around 2.5 kilometres east of Tell Dayr'Alla) have
Apr 03,2017
AMMAN — Located strategically on the Jordanian-Palestinian border in the central Jordan Valley, and at the confluence of the Zarqa and Jorda