You are here
Aqaba among Time Magazine's list of World's Greatest Places 2023
By Rana Tayseer - Mar 18,2023 - Last updated at Mar 18,2023
Time Magazine chose Aqaba, some 330 kilometres south of the capital, as one of the top 50 exceptional destinations to explore this year (Photo by Amjad Ghsoun)
AMMAN — Aqaba's entry into Time Magazine's list of World's Greatest Places 2023, which was published on Thursday, brought added attention to Jordan's only coastal city.
Economists called for further promotion of Aqaba to increase inbound tourism to Jordan, noting that the global recognition will positively reflect on the Kingdom's tourism sector.
Time Magazine chose Aqaba as one of the top 50 exceptional destinations to explore this year, describing the city's landscapes as extremely attractive.
"Set against the rust-colored Wadi Rum mountains, Aqaba is the only coastal city in the country of Jordan, on the northern tip of the Arabian Peninsula," Time Magazine said.
"But it's not just the dunes that are bringing new visitors to Aqaba this year; it's the sea. In the Gulf of Aqaba, Aqaba Marine Park aims to preserve its marine biosphere, which includes coral reefs and 19 dive sites, as well as an underwater walking experience or glass-bottom boats for those looking to stay dry," according to Time Magazine.
The magazine said that with the inauguration of the Kingdom's first cruise terminal, inaugurated in January, the Port of Aqaba anticipates a 25 per cent increase in passenger ships for 2023.
"From the mega ships of MSC Cruises to superyacht Emerald Azzurra, sailing the Middle East demands a part of call at the tip of the Red Sea where four countries meet," according to Time Magazine.
Economist Wajdi Makhamreh hailed the listing, noting that more tourism promotion is needed.
"We have 'the Golden Triangle' — Aqaba, Petra and Wadi Rum. Aqaba is the only sea port, so there should be better tourism activities and further promotion of the tourism sector," he said.
Economist Hosam Ayesh said the classification and high positive evaluation from an international media organisation "undoubtedly" entails the promotion of Aqaba and the tourism sector as a whole in Jordan.
The global attention adds more responsibilities for the concerned officials to maintain the port city's global repute, he said.
Related Articles
Oct 27,2018
AMMAN — Two cruise ships carrying around 3,000 European tourists docked in Aqaba Port on Saturday.The tourists' itinerary comprises of Aqaba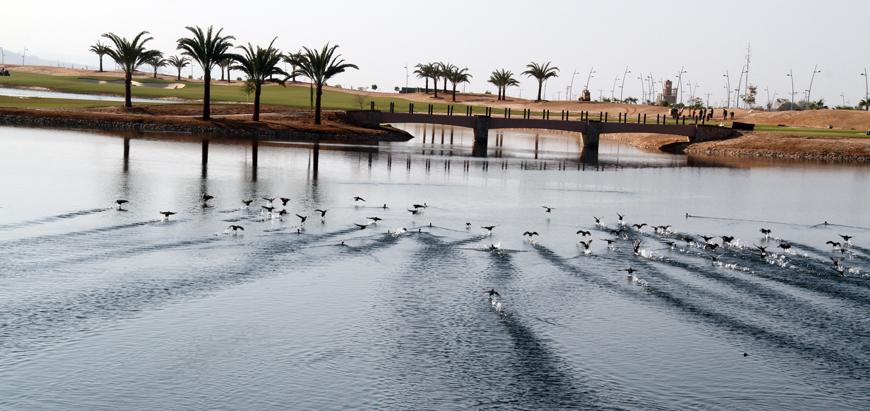 Mar 14,2016
AMMAN — Cruise ship tourism to Aqaba is set to see a boom this year with 30,000 visitors from various nationalities expected to arrive, an o
Dec 24,2022
AMMAN — Aqaba received 1.9 million tourists and visitors during the first 11 months of 2022, according to the Commissioner for Tourism and E