You are here
Activists accuse universities of false fees advertising
Minister calls on students to report violations, vows action against any misconduct
By Ana V. Ibáñez Prieto - Aug 20,2017 - Last updated at Aug 20,2017
Some 29,000 out of 32,000 eligible students have so far applied to public universities through the Unified Admission List, an official said on Thursday (File photo)
AMMAN — The National Campaign for Defending Students' Rights (Thabahtoona) is accusing universities of advertising lower fees on the unified admissions' website than the ones they actually charge, in order to compete with other institutions, according to a post shared by the campaigners on their Facebook page on Thursday.
Thabahtoona's coordinator, Fakher Daas, expressed hope that the Ministry of Higher Education and Scientific Research would investigate the issue and verify the commitment of universities to the fees they advertise.
Daas stressed that the issue had already been raised last year, when the Hashemite University charged students a fee of JD30 per credit hour in the specialisations of Psychological Guidance and Specialised Education, while advertising a JD25 fee on the unified admissions website.
In a recent interview with The Jordan Times, Minister of Higher Education and Scientific Research Adel Tweisi called on all students to report any case directly to the Ministry, stating that "there will be actions taken against those governmental universities that don't commit to the fees they announce".
Earlier this year, Tweisi announced that university fees should remain the same in all public universities for the 2017-2018 academic year for regular programmes.
Tweisi directed all heads of universities to abide by the decision, which comes in line with His Majesty King Abdullah's directives to the government to take into account the financial situation of citizens.
Related Articles
Sep 04,2017
AMMAN — A decision to halt parallel programmes at public universities has been postponed till 2020 due to the lack of alternative means of s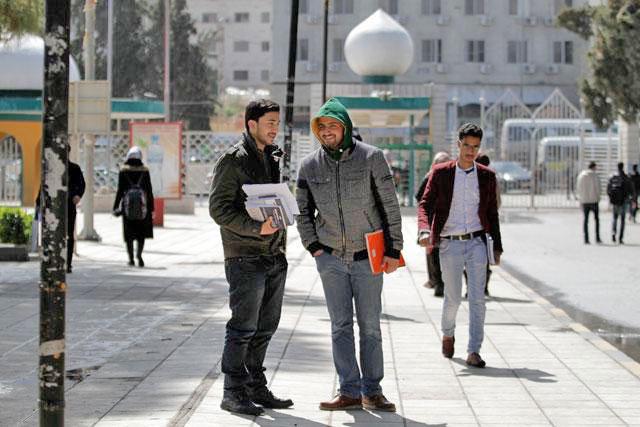 Nov 27,2017
AMMAN — A total of 46,502 students across the Kingdom have applied for the student support funds provided by the Ministry of Higher Educatio
Nov 12,2014
The National Campaign for Defending Students' Rights, "Thabahtoona", on Wednesday charged that security forces ended a protest organised near the University of Jordan's (UJ) main gate "with force" after scuffles broke out between protesters and "thugs".
Newsletter
Get top stories and blog posts emailed to you each day.