You are here
1,000 vulnerable youth receive GJU scholarship
By Ana V. Ibáñez Prieto - Feb 21,2018 - Last updated at Feb 21,2018
AMMAN — Over 1,000 Syrian refugees and vulnerable Jordanians from host communities are getting the chance to pursue higher education through a set of scholarship programmes implemented by the German Jordanian University (GJU).
Supporting the No Lost Generation strategy, the initiative aims to "provide those affected by the conflict with the chance to shape a more stable and secure future, granting Syrian refugees with advanced training and education to contribute to the future efforts of rebuilding the Syrian economy", GJU sources told The Jordan Times.
Funded by the European Union through the EU Regional Trust Fund "Madad", the programme aims to reach out to 1,390 Syrians and vulnerable Jordanians, with 1,289 students enrolled in different higher education programmes so far.
"In partnership with Zarqa University, Al Quds College, Yarmouk University and the Jordanian University of Science and Technology, we are offering students the opportunity to enroll in several bachelor and degree programmes," EDU-SYRIA Project Manager Dhiah Abou-Tair told The Jordan Times, noting that vocational degree programmes are also available.
Asked about the experience in the initiative up to this point, Abou-Tair said that "Syrian refugees are extremely talented, positioned among the top students in their classes in terms of grades."
"Before getting this scholarship, I was working here and there in order to sustain myself and my family, but I couldn't imagine a bright future," said Hamza, who is currently pursuing a pharmacy degree through the scholarships programme.
"The future is still unclear, but I always knew that it is very important to be educated," the student added, expressing hopes to pursue a master's after the bachelor's degree in order to "keep on living the dream".
Syrian refugee Hamed is also looking forward to starting a master's degree once he finishes his bachelor's in medical analysis at Zarqa University next year, a program in which the student enrolled through the EDU-SYRIA initiative.
"We are absolutely pleased with their performance, but we acknowledge that many more scholarships are needed," Abou-Tair added, pointing out that the GJU is currently looking for more donors in order to "keep supporting vulnerable youth".
Related Articles
Jan 18,2016
AMMAN — The German-Jordanian University (GJU) on Sunday held a meeting on the EDU-SYRIA project it is implementing, according to a GJU state
Mar 06,2017
AMMAN — The EU said on Monday that it signed an agreement with the German Jordanian University (GJU) to provide scholarship opportunities to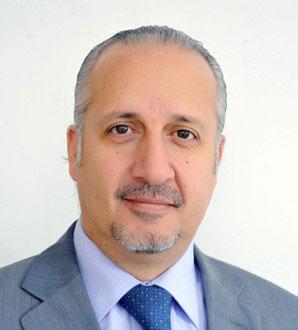 Aug 08,2016
AMMAN — The German-Jordanian University (GJU) is in the process of opening a master's programme in refugee and migration studies, to meet de
Newsletter
Get top stories and blog posts emailed to you each day.