You are here
10 years after Amman bombings, war on terror 'remains our war'
By Mohammad Ghazal - Nov 09,2015 - Last updated at Nov 09,2015
One of three Amman hotels targeted by suicide bombers on November 9, 2005 (Petra file photo)
AMMAN — As Jordan marks the 10th anniversary of the bombings that ripped through three hotels in Amman, killing 60 people and injuring 115, experts said Sunday that young Jordanians must be at the heart of efforts to counter terrorism and radical ideologies.
Empowerment of young Jordanians is a cornerstone in the fight against terrorist groups such as Daesh that thrive on brainwashing young people, luring them into their ranks and posing as having the solution to the plethora of challenges they face, the experts said.
The coordinated attacks against three of the capital's hotels in November 2005, which were conducted by Al Qaeda in Iraq, unified Jordanians' spirit in the face of terrorism, which for long has been targeting the country's stability and security, according to experts.
"Jordan has long been at the forefront of fighting terrorism and the Amman bombings unified Jordanians' spirit and persistence in facing terrorism," Hussein Khuzai, professor of sociology at Balqa Applied University, told The Jordan Times.
"After the bombings, all Jordanians felt they are targeted, which strengthened the internal front and foiled the terrorists' scheme to weaken Jordanians … they have become aware that there is no objective for terrorism but to kill, terrorise people, spread chaos and destroy all that is positive," Khuzai said.
Amidst regional developments, the surfacing of terrorist organisations in Syria and Iraq in particular, and their relentless and unfortunately effective campaigns to recruit young jihadists via social networking sites, more intensified efforts are needed to empower young people in Jordan and address their issues of concern, he said.
"Young Jordanians should be empowered to become more immune to the attractive propaganda from the terrorist groups that deploy religion and present themselves as problem solvers… Addressing young people's needs is vital in the war on terror," Khuzai added.
' Not just preaching'
Economist Hosam Ayesh said fighting terrorism should not only be at the military level, but also by draining terrorists' resources for personnel.
"To stop young people from joining terrorist groups such as Daesh, we need to provide services to them, listen to their needs and — most importantly — engage them in political life and decision making," Ayesh told The Jordan Times.
"Preaching is good but not enough. We need tangible measures and efforts on the ground to empower youths at the political, social, cultural and economic levels," he noted, stressing that the Amman bombings have made Jordanians more vigilant about the threats of terrorism.
Noting that terrorist groups take advantage of the problems of unemployment, poverty and the lack of hope and opportunities, Ayesh said improving young people's living conditions is vital in the war on terror.
"We need to prevent marginalisation of young people and we need youth-tailored programmes and policies to fight terrorism," said the economist.
'Terrorism has nothing to do with Islam'
Safi Kasasbeh, the father of Jordanian pilot Muath Kasasbeh who was captured by Daesh late last year and burnt alive in a cage early this year, said efforts should be focused on young Jordanians when tackling propaganda by terrorist groups.
"On the anniversary of the Amman bombings, my message to young Jordanians is that they should be aware that terrorists have nothing to do with Islam," he said.
"It is unfortunate that sometimes some young people join these terrorist organisations… Many Jordanian heroes died defending this country and its security…Young Jordanians should honour their sacrifices," Kasasbeh told The Jordan Times.
"Terrorist groups have different faces but they are terrorists at the end of the day. We all need to be united and join forces in the fight against terror."
'Bombings strengthened Jordan's resolve'
Fayez Dweiri, a retired major general and a military analyst, said the Amman bombings hardened Jordan's resolve and vigilance to prevent any security breaches and intensify efforts to fight radical groups.
"Jordan needs to continue to be in the lead when it comes to combating terrorism, especially in light of the regional developments. The war on terror is our war," Dweiri noted.
Stressing the importance of military operations against terrorist groups, the retired serviceman said awareness campaigns to counter radical ideologies are equally important.
"Many young Jordanians who fought with some of these terror groups were killed. Today, we need to remind all young people of the clear and genuine principles of Islam, the image of which is being tarnished by these groups."
"Empowering youths is the country's safety valve, and as our war against terrorism is ongoing, we need to continue to strengthen the internal front," Dweiri stressed.
Related Articles
Aug 13,2018
AMMAN — Analysts on Sunday paid tribute to the speed of security forces in locating the terrorists in Salt, but stressed the need for securi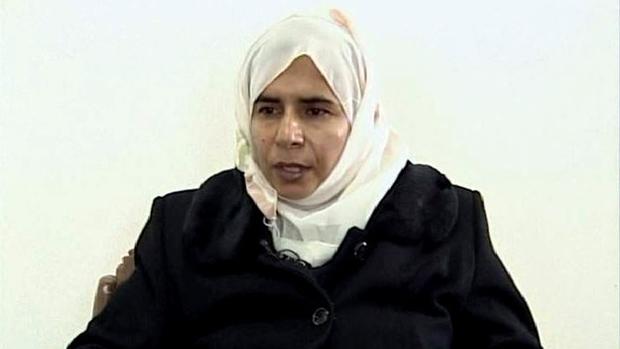 Feb 04,2015
Jordan on Wednesday executed two terror convicts, Sajida Rishawi and Ziad Karbouli, hours after the so-called Islamic State (IS) released a video showing Jordanian pilot Muath Kasasbeh being burnt alive.
Feb 04,2015
Readers of The Jordan Times from across the world on Tuesday expressed their shock and horror over the killing of Jordanian pilot Muath Kasasbeh by the so-called Islamic State group.