You are here
'Spring fever' dominates Jacaranda Images' new collection
By Tanya Raghu - Apr 26,2023 - Last updated at Apr 26,2023
Jacaranda Images exhibits a variety of pieces based on the theme 'spring fever' (Photo by Tanya Raghu)
AMMAN — This season, visitors to Jacaranda Images and Art Gallery are met with a selection of vibrant pieces of art with the theme of springtime.
Launched in 2007, Jacaranda is solely dedicated to works on paper and prints.
Currently, the gallery is carrying art created by Syrian, Egyptian, Iraqi, Palestinian, Sudanese and international artists who are living in Jordan and abroad. The current collection is titled, "Spring fever", and will be showing until April 30, according to the gallery's website.
At the centre of the gallery's collection is a group of pieces by Syrian artist Adib Fattal. Fattal currently lives in Lebanon and has exhibited his work in Europe, the US and the Middle East. He chooses to focus on pleasant images retained from his childhood, such as scenes of the cities and landscapes of Syria, Palestine and Lebanon. With felt tip markers, Fattal depicts fishermen, farmers, individuals picking oranges and others planting trees with vibrancy and colour.
"I am specialised in painting physical landmarks from around the Middle East and, further, the Muslim world," Fattal said. "I chose to paint Jordan, a country dear to me, since there are many historical sites though it's a small country. In fact, I even painted some relatively recent landmarks among very old sites such as Petra."
Other pieces in the gallery's possession include Iraqi painter and photographer Sina Ata's work, which includes his photography collection titled, "Mamnou3". He aims to capture the essence of the word, which translates into "forbidden" in Arabic. Taken in the streets of Beirut, Cairo, Amman, Dubai and Ramallah, his photographs convey the deeper social and political meanings of the word.
"Photography opens people up to art in a different way — you start seeing things with your brain, not with your eyes, so there is a concept behind it," Ata said. "There is an idea not just a pretty image of a landscape, so it's quite educational in that sense."
Jacaranda holds a vast and varied collection of screen prints, etchings, lithographs, photographs, reproductions and posters collected from around the globe with an active interest in showing Jordanian and Arab artists.
The idea behind the gallery is "art on paper" with a focus on printmaking and photography. Compared to other art forms, this provides more people the ability to own pieces of fine art and begin their own collection. In addition, the gallery has played a role in establishing photography as a form of fine art.
"We've always had this idea of making art affordable again, that's another reason why prints are so important," gallery owner Barbara Rowell said. "That's what I want to encourage people, to put something on your wall and, hopefully you like it, but if you don't, it only costs you 20 bucks, and you can change your mind."
Artists interested in presenting their work at the gallery can reach out with interest and the gallery works with the artist to be shown in the space. While some established artists are ready to be presented, at times, the team works with younger artists to continue to develop their body of work.
"We try to introduce new artists to the art scene," gallery director Mary Abuzaid said. "We have a lot of artists who had their first ever solo show at Jacaranda Images and now they are established and well-known artists. We are very proud of that."
Related Articles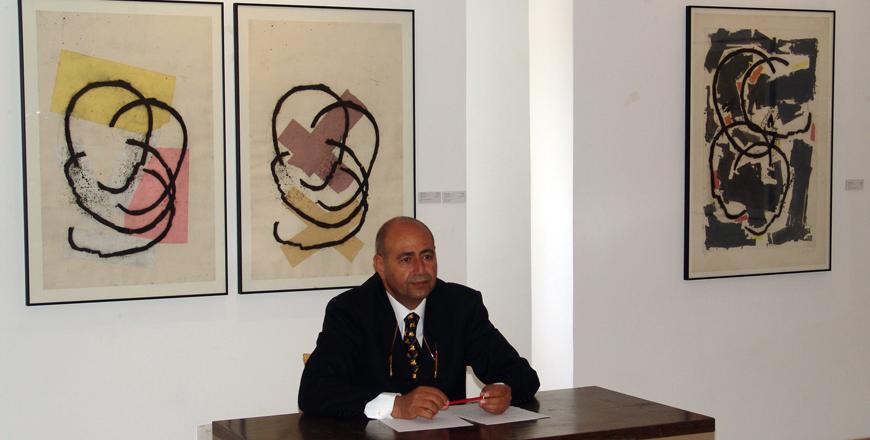 Jun 01,2015
AMMAN — The works of master Spanish artists — from Francisco Goya to Pablo Picasso — will be available for the perusal of the Jordanian publ
Sep 05,2016
AMMAN — Inspired by the female identity, Syrian artist Rana Sunaij creates works of art from timeworn furniture to produce functional design
Nov 20,2015
AMMAN — In his latest exhibition "Kitab Al Filaha" at Jacaranda Images, artist Tariq Dajani pays an evocative tribute to the legacy of Musli