You are here
'Political, economic, social transformations witnessed by Jordan in last 5 years contributed to drop in birth rate'
Jordan expected to reach 'perfect rate' of 2.1 births per woman by 2040
By Maram Al Kayed - Jul 30,2018 - Last updated at Jul 31,2018
AMMAN — In light of the political, economic and social transformations witnessed by Jordan in the last five years, the drop in birth rate, which has reached 2.7 births per woman in 2017 and 2018, "is not surprising", Assistant Secretary General at the Higher Population Council (HPC) Rania Al Abbadi told The Jordan Times.
"The perfect rate would be 2.1, as that is the rate at which individuals in their working years outnumber the elderly and children. Jordan is expected to arrive at that rate in the year of 2040," Maysoon Zu'bi, secretary general of the HPC, said in a phone interview.
According to a report sent by the Department of Statistics (DoS) to The Jordan Times, a demographic study that took place throughout the years 2017-2018 has shown that the birth rate has dropped to 2.7 per woman.
The last study that measured the birth rate of Jordanian women aged 15 to 49 was done in 2012, and the rate back then was 3.5 per woman.
The study revealed that 98 per cent of births took place in safe environments, and 86 per cent of children have received necessary vaccinations. It also showed that women who are of higher education take better care of themselves and their children during and after birth.
Zu'bi, commenting on these rates, said that "despite the dramatic drop in the rate of birth, the quality of the experience has been improved for both mother and child".
The report showed that the use of birth control among women has dropped from 61 per cent in 2012 to 37 per cent in 2017, even though the birth rate dropped and underage marriages have risen.
"It should be stated, however, that the drop has been in traditional birth control pills, so the logical explanation could be that couples are seeking more contemporary [birth control] methods," Zu'bi explained.
"However, other roles can also be at play. We are witnessing a rise in women empowerment in Jordan, which could influence the number of children a woman has, as women are now focusing on their education and careers more. Other factors could include infertility in men and women, high divorce rates, marriage at a late age and the challenging financial state of parents," she added.
Qasim Al Zu'bi, the general director of the DoS, stated in the report that the study had a 98 per cent coverage ratio. It attracted praise from the USAID regarding the inclusive coverage ratio, in addition to the short amount of time that it required.
Related Articles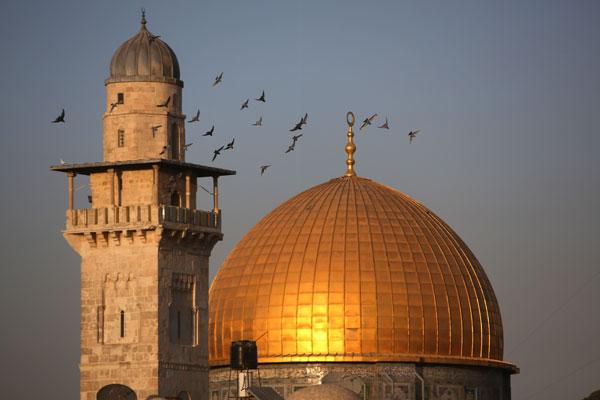 Oct 15,2016
AMMAN – The government on Saturday described UNESCO's recent decision on Al Aqsa Mosque/Al Haram Al Sharif in East Jerusalem as a political
Mar 27,2019
AMMAN — The Department of Statistics' (DoS) director general on Tuesday said the birth rate among Jordanian families stood at 2.7 per cent,
Jul 16,2018
AMMAN — The average birth rate per woman in Jordan dropped from 5.6 births in 1990 to 2.7 in 2018, the Department of Statistics' (DoS) 2017-