You are here
Accepting pluralism
May 03,2016 - Last updated at May 03,2016
Thank you for the well-balanced article "Ban on Mashrou' Leila concert triggers controversy" (The Jordan Times, April 28, 2016) about the cancellation of the band's scheduled performance due to what the Amman governor said are song lyrics that violate the "traditions and customs of the Jordanian society".
The piece captured the diverse views of Jordanians surrounding the ban, and I am writing in response to it.
Although the Ministry of Interior eventually authorised the concert, following the controversy surrounding the ban, the debate it generated continues.
First was the shock about the initial decision to ban the concert, since art, music, the written word or anything born of self-expression is likely to challenge established truths, the status quo.
When people can freely choose whether they want to attend a performance or whether it goes against their religious or cultural values, having authorities, be they political or religious, judge for them is insulting.
Publicly, I see a lack of political pluralism and constructive, respectful debate and there is a stifling of freedom of thought and expression.
But in my everyday life, I encounter Jordan's rich tradition of diversity and pluralism.
In the workplace, and in family, social and religious circles, I meet people of different faiths and backgrounds who do not fit our politicians' and religious figures' often brash generalisations about culture and tradition.
When we speak of traditions, we speak in the plural — it is not one tradition.
Moreover, "customs and traditions" have been used decade after decade to curtail progress, at the expense of safeguarding rights and extending protection to society's most vulnerable.
Perhaps more focus should go to issues that perpetuate injustice and inequality rather than fixate on what others may or may not listen to.
If Mashrou' Leila are winning the hearts and minds of a young generation through song, perhaps our political and religious leaders should consider how well they are faring in communicating their own views and values to this bright, resourceful, inquisitive generation.
Tactics of shaming and censoring may not serve their goals in the long term.
Laura Haddad,
Amman
Related Articles
Apr 30,2016
AMMAN — After banning Lebanese band Mashrou' Leila from holding a concert in Amman for Friday, authorities went back on their decision on Th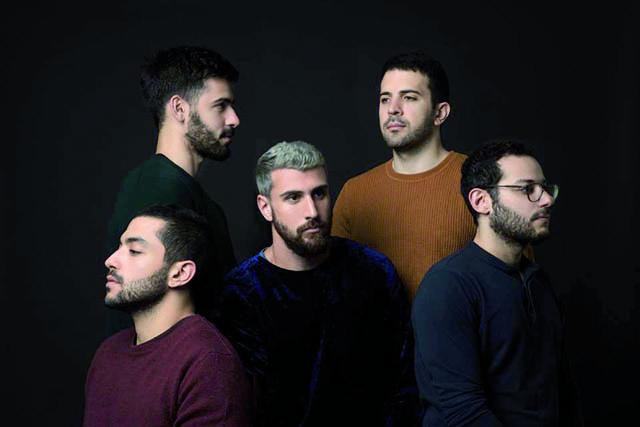 Jun 15,2017
AMMAN — For the second consecutive year, the government's banning of a Mashrou' Leila's concert in Amman has raised questions about the auth
Jun 08,2017
AMMAN — In partnership with the Ministry of Tourism and Antiquities, Lebanese band Mashrou' Leila is scheduled to perform in Jordan as part
Newsletter
Get top stories and blog posts emailed to you each day.