You are here
Why Microsoft Surface Studio matters
By Jean-Claude Elias - Nov 03,2016 - Last updated at Nov 03,2016
Whereas the global focus in the world of IT, understandably and mainly, is on questions like Cloud, Internet security, fibre-optic networks, apps and increased mobility, beautiful full-size hardware still matters. But when it comes to such fine computers, it is not every day that we are treated to real novelty.
Enter Microsoft's Surface Studio computer; a brand-new toy with a $3,000 price tag. And yes, it is the company's first computer ever to bear its prestigious name, apart from its Surface series tablets. For now we are still in the pre-ordering stage and actual delivery of the machine will take place early 2017.
Regardless of the high price that alone puts the computer in a category of its own, the American company in Redmond, Washington is showing one more time that its know-how is not limited to software. Actually and for many years now it has been making and selling hardware like keyboards, mice and cameras, but the Surface Studio is its first fully featured, actual computer, as such.
To be accurate, the Xbox game console and the Surface series tablets are products designed by Microsoft but actually manufactured by Flextronics, Wistron, Celestica and Foxconn for the first, and by Pegatron for the second.
Back to the Surface Studio. Looking at the pictures made available on the Web shows a beautiful, great-looking machine. The concept is that of a unit where all the components are integrated in a very slim, unobtrusive package base, with the large monitor taking centre stage and being the main attraction. Many have already jumped at the sight and are saying that this is taken from Apple's iMac concept. This criticism, however, is all too easy.
Most smartphones look more or less the same today, and so do computers. Even cars today look more or less all the same. Therefore saying who was "inspired" by who is an impossible game — a pointless one anyway.
Microsoft's new baby is not meant to replace or to compete with entry-level desktop or laptop computers, those that are priced under $1,000 and that can satisfy the computing needs of 95 per cent of the population. Instead it is a high-end, powerful machine that targets demanding professionals, designers and hard-core, wealthy gamers. The "Studio" part in its name directly points to these functions.
With massive power designed and put in each and every component, it is all about absolute speed: from the 2TB hybrid hard disk to the 4GB dedicated and lightning-fast graphics, then up to 32GB main memory, not forgetting the Intel i7 processor at 2.7 GHz. The showpiece, however and by far, is the screen. The superb touch surface, the true-colour display and the fact that you can set it flat and use it as a high-precision drawing pad, these are the characteristics that make it stand out of the crop.
Those who like figures would be happy to read that the screen's resolution is a stunning 4,500 x 3,000 and that the pixel density is 192 per inch. Gamers and photographers rejoice!
So far, early reviews of demo units have brought reactions like gorgeous and clever, but also quite pricey. It is yet to be seen how good the sound part is, though in practice this should not be an issue in any case, given that USB ports today allow for easy connection of eventual lacking high-definition external audio digital-to-analogue modules.
Microsoft keeps being one time praised and another time criticised, and then all over again, not to mention the truly passé comparison with Apple. By now, after all these years, we can reasonably assume that the company itself, as well as the consumers, have become accustomed to the situation.
Related Articles
Jan 22,2015
Microsoft pulled back the curtain Wednesday on the upcoming Windows 10 operating system focused on bringing harmony to the diverse array of Internet gadgets in people's lives.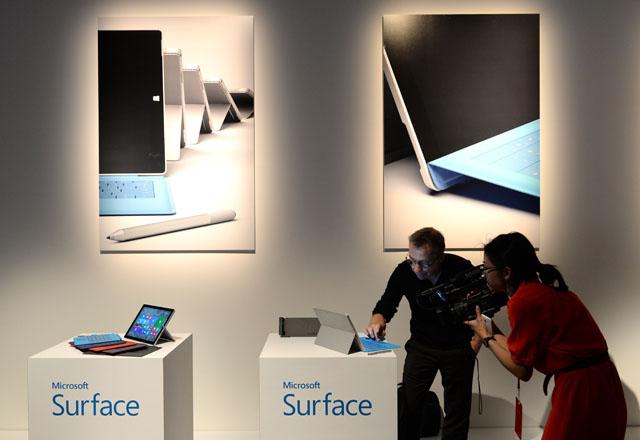 May 21,2014
Microsoft on Tuesday unveiled a new Surface Pro tablet designed as a powerful all-purpose computer fit to replace a laptop.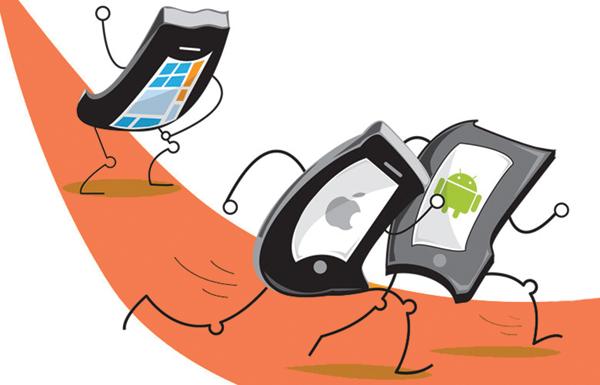 May 02,2016
SEATTLE — Microsoft, after failing to build a smartphone hub to rival Google or Apple, is trying to change the conversation.At Microso
Newsletter
Get top stories and blog posts emailed to you each day.