You are here
What is your marketing strategy?
By Ghadeer Habash , Family Flavours - May 02,2021 - Last updated at May 02,2021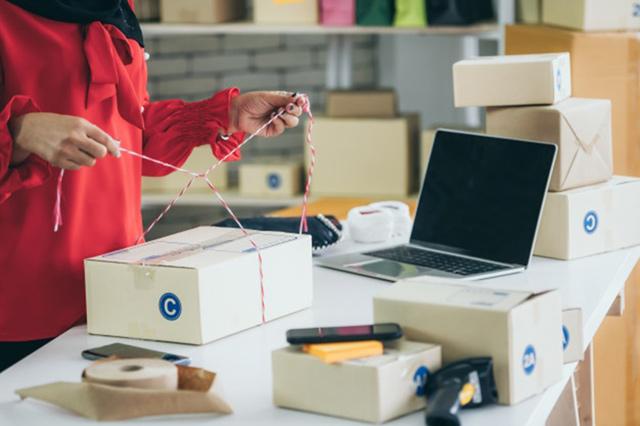 Photo courtesy of Family Flavours magazine
By Ghadeer Habash
Internationally Certified
Career Trainer
Having a "perfect" product is not enough. You may work hard to perfect your product but might end up not selling it. So, what's the secret?
1.Marketing your product
Ask yourself…
• Who's your target?
• Its age, sex, location, income?
• Is your product high-end, targeting a high-income segment of society, for example?
• Do you have resources and enough raw materials for your product? Success lies in consistency. To achieve consistency in the product's quality, you need to have standards, resources and raw materials from the same source, never compromised
2. Branding your product
The name of your product should…
• Be easy to remember: Choose an easy-to-remember name with few letters that reflect what you do
• Be culturally sensitive to avoid names that could be mispronounced
• Try to think of a name that has meaning or story behind it and links to what you're doing
• Not be used by others. Research your brand name on Google to check that it's not already being used for the same purpose
• Not be used elsewhere so research the name on social media platforms
• Be attractive: Font colour and logo are important parts of brand imaging so choose your colours carefully and stick to them; the font style, size and colour should be consistent
• Be cost-effective: While marketing companies can help you with your branding, contacting a freelance graphic designer to design the logo and your visual identity is a good idea to save you money and probably valuable time
3. Packaging your product
Try to keep these tips in mind…
• Not only should your product be great, but it should also look and even smell great! Think of all the senses. Invest some time and money experimenting on how your product will be presented attractively
• Packaging should reflect the image you intend for customers to have about your product. For example, suppose your product is considered a niche (targeting a specific group) and high-end product. In this case, packaging should look luxurious, convincing your customer to buy it at a higher price
• Look for high-quality packaging materials like boxes or paper bags from factories or wholesalers to save money. I found a factory in Marka (East Amman) that prints logos on paper bags and boxes. If you're in the food industry, Mugablain (South Amman) has plenty of beautiful and affordable tableware
• Never underestimate the importance of a finely packaged product. Packaging has a direct impact on the final buying decision
• Monitor your customers' behaviour. You'll notice that packaging influences customer satisfaction and people are willing to pay a higher price for the very same product when it's neatly and nicely packaged
4. Pricing your product
Here's what to consider…
• Calculating your cost. This is the sum of both fixed and variable costs plus the amount you charge per hour (multiplied by how many hours you've worked on your product), then add a satisfactory profit margin
• Competitors' prices
• Why would anyone pay this amount of money to purchase my product?
• Your Competitive Advantage or Competing Edge. Your offering should have the edge over the competition or what salespersons call a Unique Selling Point. This can be related to the product itself (a unique flavour or design), packaging or service
5. Selling your product
Where can you make your product available?
• Amman always has popup shops and bazaars for almost every occasion. Unfortunately, these have temporarily shut down due to the pandemic but once life is back to normal, such events are helpful to promote your products
• Look for shops that sell brands and other handmade products. These usually charge you monthly or annual fees in addition to some agreed upon percentage on sales
• Many established online shopping platforms sell handmade and designer products and also take a percentage of sales
6. Promoting your product
Creating your own social media platforms for promoting and selling your products is essential…
• Post only high resolution, professional photos; a picture says a thousand words!
• Get the help of a professional freelance photographer or enrol in a short photography course and use professional applications that help you perfect catchy pictures of your product
• Choose one platform to be your leading social media platform and share posts to other platforms
• Facebook is still the most used platform by all age groups in Jordan and is helpful for almost all types of products and businesses
• Instagram is also a good tool. It is mainly used by women and the younger generation for businesses that depend mostly on photos. It's instrumental if you are in the fashion or beauty business
• Snapchat is good if you're targeting a younger generation
• Post stories daily on Instagram and Facebook as they are proven to have a substantial impact. Take your followers behind the scenes, provide product demonstrations, teasers of new products, sales or limited offers and promote your next event or blog your event live
Finally, passion and persistence are key. No matter how many challenges you may face, keep these tips in mind.
Reprinted with permission from Family Flavours magazine
Newsletter
Get top stories and blog posts emailed to you each day.