You are here
Vinyl junkies revive once dying audio format
By AFP - Mar 18,2023 - Last updated at Mar 18,2023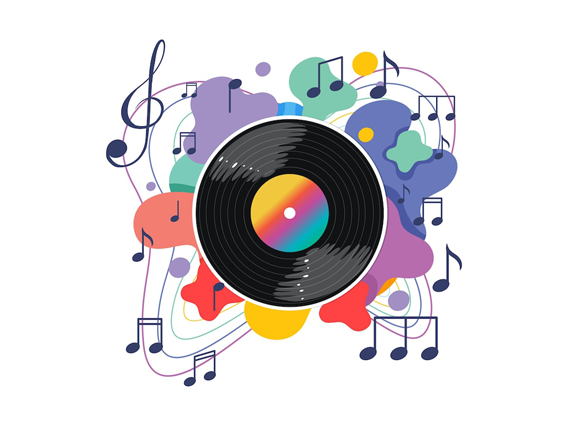 Photo courtesy of freepik.com
NEW YORK — Like many people in his generation, Vijay Damerla finds most of his new music online — but the 20-year-old is slowly becoming a vinyl junkie, amassing records in his room.
The student says he doesn't even own a turntable, saying for him "it's the equivalent of like getting an artist poster, or like even an album poster on your wall".
"Except, like, there's actually kind of a little bit of a relic from the past."
For Celine Court, 29, collecting vinyl — she says she owns some 250 records — is about the nostalgic, warm sound that many listeners say digital copies chill.
"If you listen to music on vinyl, it's so different," she told AFP as she perused the stacks at New York's Village Revival Records. "It has like this authentic kind of feeling to it."
Vinyl's popularity has grown steadily in recent years, a reversal after CDs and digital downloads reigned over the 1990s and early 2000s.
The latest report from the Recording Industry Association of America said that in 2022 more record units were sold than compact discs for the first time in three decades, with consumers snagging 41 million pieces of new vinyl last year compared to 33 million CDs.
Revenue from vinyl had already started surpassing CDs as of the 2020 report.
Big-box retailers including Walmart have embraced the retro format, and megastars including Taylor Swift, Harry Styles and Billie Eilish have sent pressing plants into overdrive.
Just this week Metallica purchased a plant to keep up with demand for their own reissues.
Smaller shops are also feeding interest: Jamal Alnasr, who owns Village Revival, stocks some 200,000 records at any given time, not to mention used CDs, cassettes and memorabilia.
"Who would imagine vinyls will come back to life?" said the 50-year-old shop owner, who moved to New York from the West Bank in his late teens.
At one point he had even donated much of his own personal collection, which he estimates could be worth some $200,000 these days, to an archiving institution: "In the nineties, if you talk about vinyl, I don't think you're cool."
But decades later he says "every day I see [this] young generation buying new items."
"I've been doing this for like 30 years... a new generation, kids, they come in look for all the music from the 1930s and 40s and 50s."
"They actually know more than us, we who grew up in the 1990s and 80s," he laughed.
"It's a beautiful thing."
Physical experience
Alnasr deals in both new and used vinyl — the RIAA report refers to reported sales of new pressings, which the shop owner does stock; he estimates the store contains about half new, half used items.
He said that because vinyl is relatively expensive to manufacture and distribute, the markup these days on new items can be as little as five per cent, and he relies on original collectibles to make up the difference.
Alnasr said his business is driven by a combination of music nerds and more casual listeners, and with a $15,000 monthly rent — once a bohemian haunt, today's Greenwich Village is among the city's priciest neighbourhoods — he's mostly operating on the margins.
"Every time I'm about to sink I just take everything I've got personally and put it back into the business," he laughed. "I guess... I love my business more than I love myself."
Echoing student Damerla's experience, Alnasr said many people buy records for the art — and discover the music later.
He's fine with that, but does insist that most of his sales be conducted in person.
For a known customer — Alnasr is a favourite record dealer among celebrities, having befriended the likes of Lana Del Rey, Bella Hadid and Rosalia — he's willing to procure and ship an item.
But for the most part, he prefers people "physically experience" the vinyl.
"You can say I'm the only stubborn New Yorker — I do not want to sell this format online," he laughed. "I want people to come here... dig through vinyls and get educated.
"They will see way much more than the front one, there is a lot of hidden gems in here."
No matter the vinyl revival, sales of physical music media remain niche, with streaming remaining the dominant listening format.
Services including paid subscriptions and ad-supported platforms grew seven per cent to reach a record high $13.3 billion in revenue in 2022, according to the RIAA, accounting for 84 per cent of total US profits.
But Court, who is from the Netherlands, called streaming "too fast, too easy."
"It's just a better energy to collect your vinyl and then listen to it and be proud of it."
Related Articles
Jul 13,2017
If your music listening habits date back to the end of the nineteenth century, you may consider updating them.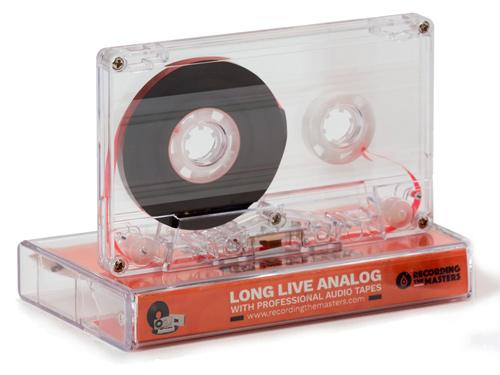 Mar 23,2019
The humble cassette — that tiny little plastic rectangle containing the homemade mixtapes of yesteryear — is back, joining vinyl as a darlin
Feb 09,2017
LOS ANGELES — Streaming has rapidly transformed the music industry and if there is to be a single moment to confirm the format's arrival, it