You are here
Shatilla — the politics of survival
By Sally Bland - Aug 03,2014 - Last updated at Aug 03,2014
Refugees of the Revolution: Experiences of Palestinian Exile
Diana Allan
California: Stanford University Press, 2014
Pp. 309
In "Refugees of the Revolution", Diana Allen addresses a debate that has been simmering for decades, though often out of the public eye: Does adhering to their right of return preclude Palestinian refugees from struggling to improve their living conditions? Her research focuses on a refugee community for whom this question is most acute, namely Palestinians in Lebanon and Shatilla Camp in particular.
Allen lived in Shatilla and Beirut for several years, and was originally involved in recording refugees' oral testimonies about their expulsion from Palestine for Nakbeh commemoration. Soon, however, she realised that Shatilla Camp's residents had experienced a second "Nakbeh" after the PLO's 1982 departure from Lebanon. Since then, they have been consumed by a seemingly unwinnable battle against poverty, unemployment, lack of electricity and other basic services, caused by recurring attacks on the camps and the Lebanese state's systematic discrimination.
While not in any way contesting Nakbeh commemorations or the right of return, Allen began to question whether focusing solely on the refugees' identity, as defined by the past, is the best way to support this marginalised community.
As a result of her encounter with the Palestinians of Shatilla, she redirected her research to the politics of everyday survival, examining the camp's political economy, the refugees' coping strategies, and the effects of material conditions on their identity and social relations.
Though kept in a waiting situation for years, refugees' behaviour was found to be quite dynamic and geared to the present and future, not only to the past. "While Palestinian refugees in Lebanon have, in the last two decades, experienced new extremes of poverty, powerlessness, and political disillusionment, these conditions appear to be producing new forms of agency and subjectivity." (p. 2)
Allen covers many aspects of camp life, from "how traditional social structures — kin relations, village ties, and factional allegiances — are being reconfigured by poverty and political duress", to the desperate drive to immigrate — now viewed by many as the only way to attain a decent life. (p. 30)
New alliances and types of action are evolving as neighbours make common cause in order to solve daily problems, adding new layers to refugees' identity. Allen's observations made her "consider how the very anomalousness of camp life and refugee experience — placelessness, provisionality, and poverty — may be producing its own form of 'Palestinianness,' distinct from a national identity tied to ancestral land and return." (p. 33)
One of the most interesting chapters analyses the political aspect of "electrical piracy" which Allen considers "a form of resistance" to repressive state policies whereby camp residents are charged for electricity they never receive. (p. 104)
In 2004, a prolonged electricity crisis led to sustained political mobilisation of camp residents regardless of political affiliation, leading to "the first democratic elections in the camp's history". (p. 31)
Less convincing is Allen's suggestion that "dream talk" — recounting and interpreting dreams — has political connotations, although dreams certainly can't be discounted as indicative of people's perceptions and aspirations.
Throughout her analysis, Allen, an anthropologist, is highly respectful of her subjects, and pays tribute to their extraordinary resourcefulness, humanity and sense of humour. Her tone is critical and self-critical, realising that researchers, journalists and solidarity activists come and go, while the refugees' situation remains the same.
This is a book to be read by anyone wanting to understand the Palestinian situation as a whole, and to extend solidarity and support to Palestinians in Lebanon. Allen's unique approach to refugees' lived experience is complemented by Hisham Ghuzlan's extraordinary black-and-white photos, which show very typical camp scenes, but seem to reveal the subjects' inner reality as well as their abject material conditions.
Related Articles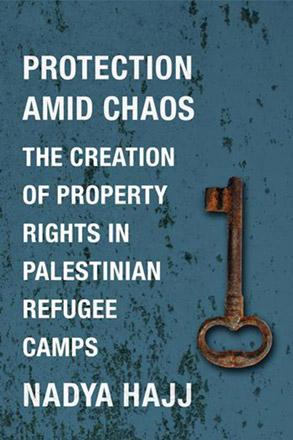 May 07,2017
Protection amid Chaos: The creation of property rights in Palestinian refugees campsNadya HajjNew York: Columbia University Press, 2017Pp.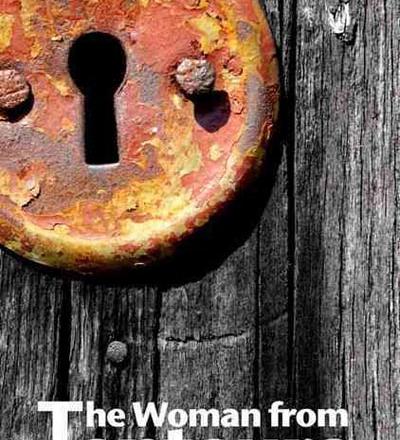 Jun 15,2014
Combining a deep understanding of history and human psychology with her rare storytelling gift, Radwa Ashour retells the Palestinian story in novelistic form.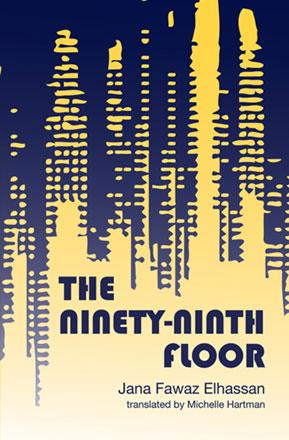 Jan 29,2017
The Ninety-Ninth FloorJana Fawaz ElhassanTranslated by Michelle HartmanMassachusetts: Interlink Books, 2017Pp.