You are here
The power of words
By Sally Bland - Nov 06,2016 - Last updated at Nov 06,2016
Telepathy
Amir Tag Elsir
Translated by William Hutchins
Doha: Bloomsbury Qatar Foundation Publishing, 2015
Pp. 169
In "Telepathy", Sudanese writer Amir Tag Elsir plots a quirky, fast-paced novel that explores the blurred boundaries between fact and fiction, the power of words over reality, and the unexpected perils of the writing profession. Like Elsir, the protagonist is a Sudanese writer. He tells the story in a convincing first person narrative that draws the reader inside his head. Yet, one never learns his name, which only serves to increase identification with him.
The protagonist writer is ostensibly successful, having published many novels. He imagines that he is in control of his life until the day when the main character of his latest novel, "Hunger's Hopes", appears at the book launch and demands his attention. From then on, the writer feels he is losing control and finds it increasingly difficult to disentangle what is real from what is fiction.
While the writer often derives characters from real people he has encountered, and travels abroad for new inspiration, he does not write about experiences that do not involve him. As he states confidently, "I have never written a novel based on an experience that some random person had and that I happened to hear about. I have my own loose-fitting storytelling shirt that never feels too tight on the body of my writing." (pp. 17-18)
But his confidence is shaken and his life turned upside down when Nishan Hamza Nishan appears. Ironically, Nishan is a character he thought he had created entirely from his own imagination, right down to his unlikely name, but here is a real person whose name and life trajectory, including bouts of schizophrenia, match the character exactly. To make matters worse, the novel ends with Nishan contracting incurable cancer, confronting the writer with a double puzzle: How did this happen, and can he reverse Nishan's fate? He has written Nishan's life, can he rewrite his future?
Solving these puzzles catalyses a lot of soul-searching on the part of the writer. It also takes him to many different parts of Khartoum, some familiar and others not, such as the miserable squatters' quarter in the midst of a neighbourhood under construction where Nishan lives, and a mental hospital.
Though sceptical about such phenomena, he surmises that Nishan must have sent him his story by telepathy, especially when he recalls how quickly he wrote "Hunger's Hope" — "faster than any previous novel, driven by powerful inspiration… the events had seemed to form an organic chain that created its own links". (p. 35)
The writer's other experiences alert him to the mixing of fact and fiction, and to the power of words and select images to create new realities, like when he opens Facebook, which allows people to project themselves as they like, not as they are. He detects similar deceptiveness in the hundreds of "likes" registered for diverse, untraceable purposes. Even ordinary telephone conversations and text messages can lead to illusions, adding to the writer's confusion and despair.
The title of the writer's novel, "Hunger's Hopes", hints at his (and the author's) concern about issues of social justice. Though he is not an idealistic do-gooder, his concern is genuine. "Telepathy" is replete with references to the problems of modern-day Sudan — the deplorable living conditions of the poor, migrants fleeing famine and war, government neglect, unjust imprisonment, etc. The novel is also peopled by many fascinating, intelligent, creative Sudanese (as well as some dubious ones), who are affected by both the positive and negative sides of globalisation, but only positioned to access its most frivolous aspects.
Amir Tag Elsir is the nephew of Tayeb Salih, who wrote the widely acclaimed post-colonial novel, "The Season of Migration to the North" (1967). Half a century later, Elsir is proving himself a major voice on the Arab literary scene, commenting on our post-modern age while telling an intriguing story.
Related Articles
Feb 21,2018
AMMAN — Six authors on Wednesday were announced as shortlisted for the 11th International Prize for Arabic Fiction (IPAF) during a pres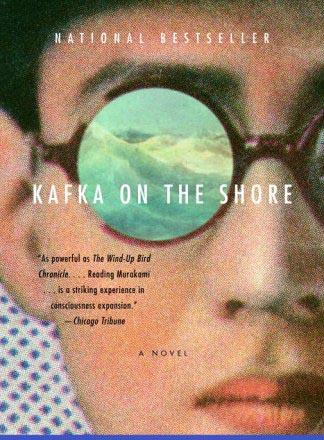 May 04,2014
There is an unusual, haunting love story intertwined with a coming-of-age novel, both infused with elements of myth, science fiction, philosophy and multiple cultural references. 
Jul 27,2014
In this novel, Hisham Matar portrays the impact of state and social repression on the human psyche, interpersonal relations and family dynamics in particular, through the eyes of a young boy.
Newsletter
Get top stories and blog posts emailed to you each day.