You are here
New Samsungs will appeal to fitness fans
By AP - Feb 25,2014 - Last updated at Feb 25,2014
NEW YORK — Samsung is banking on people shaping up this spring.
The company on Monday unveiled its new Galaxy S5 smartphone, which is set to go on sale in April, along with a pair of fitness-themed watches. And many of the features included on the devices focus on fitness.
Considering America's continued fascination with fitness and fitness products, this is probably a good idea. What Samsung has attempted to do is combine the best attributes of the top-of-the-line fitness trackers currently on the market with those of its own phones and smartwatches.
The S5 and the watches were unveiled at an event at the Mobile World Congress wireless show in Barcelona, Spain. I had a chance to briefly test out all three products in New York on Monday.
The S5 includes a built-in heart rate monitor, pedometer and fitness tracker, though I'm not sure how useful they actually are. For instance, to check your heart rate, you hold your finger over a sensor on the back of the phone — something I can't imagine doing in the middle of a jog.
True fitness buffs will probably head straight for Samsung's Gear Fit smartwatch, which also does all of those things, but in a much more user-friendly way. Want to check your heart rate? Just open up the app for that and it gives you a reading within seconds.
While many people have become accustomed to wearing fitness bands either constantly or for their workouts, I think a lot of them would balk at going running with, or perpetually being tethered to, a phone as big as the S5.
It's worth mentioning too that the Fit Gear is very nicely styled. I have to admit, I wasn't a fan of Samsung's first Galaxy Gear smartwatch, because it felt heavy and clunky and was just too big for a normal-sized woman's wrist. But the Fit solves that problem. It's thin, light and features a curved color screen. If you don't mind wearing something like a Fitbit Force or a Nike FuelBand, you won't mind this product either.
The trade-off is you can't place or answer a call from the Fit, but it will notify you of things like calls, e-mails and text messages. There's also no camera.
Samsung's new Gear 2 watch also comes with basic fitness features including the heart rate monitor and pedometer. While it's still too chunky for me, it is significantly lighter and thinner than the original version. Unlike the Fit, you can still place calls from it and shoot pictures and video from its camera.
And unlike Samsung's first smartwatch, the new ones pair with a host of Samsung phones, giving consumers more options for their primary device.
Samsung also plans to introduce a slightly cheaper version called the Gear 2 Neo, which won't have a camera or come in as many colours. The company has yet to announce pricing for any of the new products.
Fitness aside, the S5 phone includes some other significant upgrades from its predecessor. Some of the biggest changes are in its camera. Its 16 megapixels make it sharper than the S4, which had just 13. It's also designed to focus faster and lets you blur the foreground or background of an image to emphasise a subject.
The phone also has a fingerprint sensor to use in place of a pass code to unlock the phone or make mobile payments. And it is splash and dust resistant, which is bound to prolong the phone's life for many people.
An added incentive for parents is the phone's "Kids Mode", which lets you hand your phone off to your child without fear that they'll stream something inappropriate from your Netflix cue or access your e-mail.
In short, the S5's improvements might be enough to entice current Samsung fans to upgrade their devices, while its fitness features could draw some converts as well, especially those interested in purchasing a smartwatch to go along with it.
Related Articles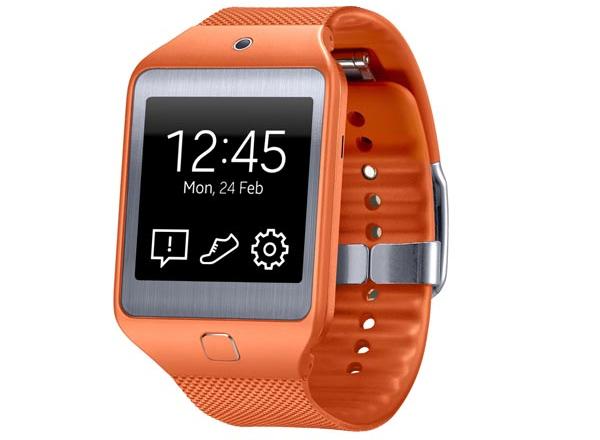 Feb 23,2014
Samsung unveiled two new computerised wristwatches on Sunday, this time including health sensors and related fitness features to give people a reason to buy one.
Sep 04,2014
After years of promoting its phones as "the next big thing," Samsung is realising that bigger isn't necessarily better.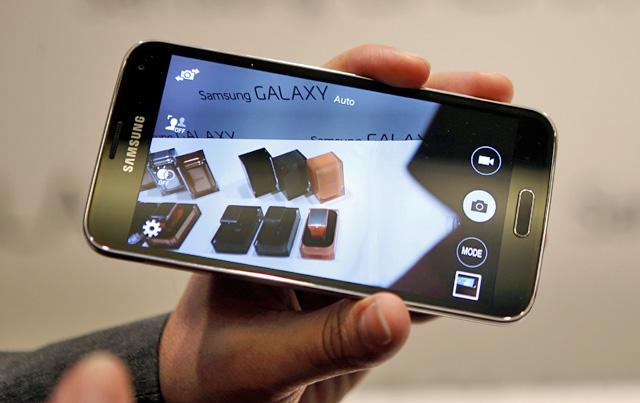 Feb 24,2014
Samsung's new smartphone will have a built-in heart rate monitor as the Korean electronics company tries to turn its devices into lifestyle products.