You are here
Female superhero team battles uncertain times in 'The Marvels'
By AFP - Nov 10,2023 - Last updated at Nov 10,2023
The film features the studio's first all-female superhero team in the Marvel Cinematic Universe (Photo courtesy of Walt Disney Studios Motion)
LOS ANGELES — Hollywood is no stranger to sequels. But few recent films have come saddled with as much backstory — on and off the screen — as "The Marvels".
The first all-female ensemble movie in Disney's sprawling superhero franchise, out Friday, not only takes place after the events of the 32 previous Marvel films, but also picks up the plot of two television series.
Brie Larson's Carol Danvers, first seen in the film "Captain Marvel", is joined by Monica Rambeau and Kamala Khan, two sidekicks who were introduced to audiences in Disney+ TV spin-offs "WandaVision" and "Ms Marvel".
The three women are forced to team up after a glitch results in them involuntarily swapping bodies every time they use their superpowers.
Such complexities are not exactly new to the Marvel movies, but feed into growing fears of audience "superhero fatigue", with one Variety critic describing the challenge of keeping up with the franchise these days as "homework".
Director Nia DaCosta said the challenge of the movie came in striking a balance between exploring the women's backstories, and moving forward to their new, wacky, outer space-hopping adventures.
"We tried to focus on honoring their stories," she said. "Like, what do we need to see in this next stage for all the characters, and how do we balance it out?"
But off the screen too, "The Marvels" faced an uphill climb.
The movie underwent four weeks of reshoots, and its release was delayed multiple times.
This led to claims that Marvel studio boss Kevin Feige had taken over the reins, with one Variety report even claiming DaCosta had left the film during post-production.
DaCosta has denied those reports, and told AFP that "we" figured out how to balance the film's many story elements while "developing the film" and "going through the process" in post-production.
"Just like any other movie, that perhaps doesn't have TV shows and films that come before it, at the core of the story, it's about three characters coming together and meeting and reconnecting for the first time," said producer Mary Livanos.
"So I think people will be able to follow along and enjoy the experience of the story."
'Sisterhood'
Meanwhile, the long Hollywood actors' strike — which finally appeared to have been resolved Wednesday — had prevented stars like Larson and Samuel L. Jackson from promoting the film.
And while Larson's 2019 film "Captain Marvel" grossed more than $1 billion, it suffered from sexist trolling and "review-bombing" online — patterns that have sadly been repeated and amplified with "The Marvels" and its three female leads.
Analysts predict it will make around $60 million at the US box office on its opening weekend, which would be low for a Marvel film.
Still, Livanos pointed out that female-led movies have confounded expectations by dominating the box office this year.
"It's really exciting and feels very serendipitous to be coming out after this incredible summer with 'Barbie', and Taylor Swift this fall in theaters as well," she said.
Livanos hopes "that this movie can further the momentum that this moment in culture is having".
For DaCosta, the youngest-ever Marvel director — hired at 30 with a single, acclaimed indie film to her name — that message rings true.
Her debut "Little Woods" followed two sisters struggling to escape poverty, a criminal past and an unwanted pregnancy, who must reconnect to support each other.
"That's sort of how I saw these three characters... three sisters who have to find themselves — and find each other," she said.
"In the universe of Marvel, that means becoming a great superhero team."
Related Articles
Mar 12,2019
As far as I can remember I have always been a fan of comic books.
Jul 13,2021
When that big-screen break — involuntarily extended by the COVID-19 pandemic — finally ended with the release of "Black Widow", Hollywood will be watching closely to see if Marvel still has its mojo.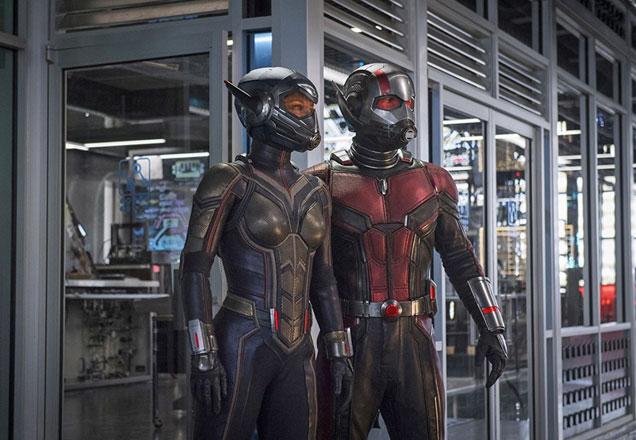 Jun 27,2018
PASADENA, California — They made history and $1 billion with the first titular superhero of colour in "Black Panther" — now Marvel's creativ