You are here
Energy & aura: Enhancing your self-awareness
By Dr Tareq Rasheed , Family Flavours - Mar 19,2023 - Last updated at Mar 19,2023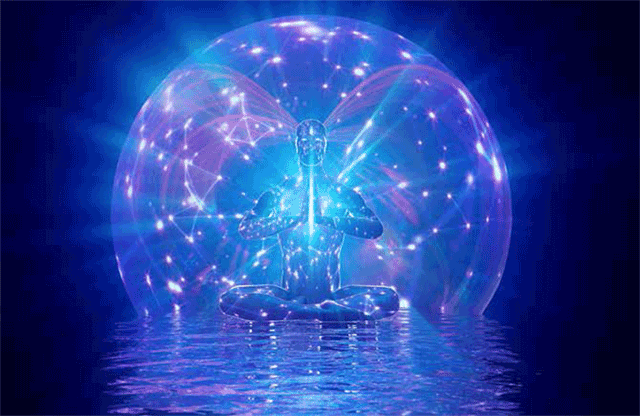 Photo courtesy of Family Flavours magazine
By Dr Tareq Rasheed
International Consultant & Trainer
We are essentially made of light and energy. The latter is defined as the ability to achieve a certain amount of work in a specific frame of time. Some people have a higher amount of energy and thus can achieve in less time than others.
On the other hand, Aura is the light and luminous body that surrounds our physical body.
Your level of energy is impacted by 3 elements
• Time: they are times where the energy level is the highest; the best times to energise yourself is just before one to one and a half hours before sunrise
• Place: some places give off higher levels of energy and open places are better than closed spaces. Environment-friendly places are higher in energy than polluted, contaminated places. Even planets have different levels of energy!
• Effort: your energy level will be higher depending on the amount of effort put into a certain task
Energy has four interrelated components:
• Physical: this is related to physical energy and the ability that our bodies have to achieve certain tasks. We can enhance our physical energy or lower it with good nutrition and enough hours of sleep and relaxation
• Emotional: negative emotions will lower our emotional energy (depression, worry, fear, boredom, etc…). Positive emotions, however, will energise our emotional energy to higher levels (love, passion, enthusiasm), we can energise emotional energy by building good relations with others
• Mental: this is related to our brains and mental capacities and the ability to think, develop and achieve. This mental capacity can be tested by doing an IQ Test (this website will help to test your IQ mark ; www.iqtest.com )
• Spiritual: this relates to our inner voice and beliefs and relationship with God
These four elements will always affect your aura either positively or negatively. Positive energy will always make our auras illuminate and shine which help in positive achievements.
Being self-aware of these four components will energise your aura with positive energy.
But, how can we test and enhance our self-awareness?
There are seven questions which you have to answer; make sure to allow time for these questions to really achieve high levels of self-awareness:
• What are your major skills that will help you in your achievements in life?
• What are your talent and passion that always energise you?
• What are the main values that you believe in?
• What is your dream in life?
• What are your points of strengths?
• What your fears?
• What are your motivators?
By being able to answer these questions, your self-awareness will increase, and this will help you in your life in the four levels of physical, mental, emotional and spiritual health.
Reprinted with permission from Family Flavours magazine
Newsletter
Get top stories and blog posts emailed to you each day.