You are here
Dance gets world's first heavy metal-inspired ballet
By AFP - May 23,2023 - Last updated at May 23,2023
Ballerina Sofia Linares rocks out to Black Sabbath (Photo courtesy of Birmingham Royal Ballet)
BIRMINGHAM, United Kingdom — In a rehearsal studio in central England, dancers are getting to grips with new, heavy metal-inspired ballet steps. Moving gracefully in unison, they team pirouettes with air guitar, leaps with head banging.
Welcome to "Black Sabbath — The Ballet", the brainchild of Cuban dance superstar Carlos Acosta, artistic director of the Birmingham Royal Ballet.
Determined to celebrate the cultural treasures of the UK's second city since his arrival in 2020, Acosta took his idea to Black Sabbath co-founder and guitarist Tony Iommi, who gave it his blessing along with the group's original vocalist Ozzy Osbourne.
"I was fascinated with the idea. I thought 'How are they going to do that'," Iommi, 75, told AFP in Birmingham.
"I just couldn't imagine how they'd do ballet to Black Sabbath and then I thought well maybe they're going to use the... softer tracks, but no they went for 'Black Sabbath', 'War Pigs', 'Iron Man'," he said.
"I think I was just really intrigued."
The full-length, three-act ballet opens in Birmingham, the pioneering group's home city, in September before going on tour. Rehearsals have just begun.
Bat incident
According to writer Richard Thomas, the ballet is the "rags-to-riches story" of four young men who went from the "factory floor to one of the most successful bands in rock history", although he stressed it would not be a documentary set to music and dance.
The legendary group's original line-up was Osbourne, Iommi, bassist Geezer Butler and drummer Bill Ward.
They were instrumental in creating heavy metal in the early 1970s with dark and high-volume guitars coupled with a keen interest in the occult.
"It's very simple. It's like Black Sabbath meets the Birmingham Royal Ballet," Thomas said.
There would, however, be use of archive interviews and also some famous Black Sabbath stories such as how Iommi lost the tips of two fingers in an industrial accident on his last day working at a sheet metal factory.
Also making an appearance will be the tale of the "Stonehenge" set that had to be dumped after a measurements mix-up meant it was so big it wouldn't fit into auditoriums.
And he said there might "possibly be a brief mention of the bat incident", in which Osbourne thought a fan had thrown a rubber bat onstage only to discover — after he took a bite — that it was real.
For Acosta, 39, there had been an immediate rapport with Iommi after he first approached him with the project.
"I didn't know the man [or] how we were going to hit it off, but obviously we both come from the same background in terms of working-class and poor families... and the chemistry was instant," he said.
The former star dancer said he came to the music of Black Sabbath late due to growing up in Cuba.
'Stratospheric'
"I grew up in the 1980s, I wanted to be Michael Jackson. I didn't know anything about Black Sabbath," he said, adding that he only discovered the group through a friend in the late 1990s.
"This was the music of those who are marginalised so I found it very interesting."
Musically, composer Chris Austin said it had been difficult to know where to start as the Black Sabbath back catalogue was so huge.
But he said once they narrowed it down it had been easy to be inspired by the music's "glorious irregularity" and "enormous shifts of tempo", combined with Osbourne's early "stratospheric" vocals.
The show will be a treat for fans after the group, including three of the original members, ended their last-ever tour with a final concert in Birmingham in 2017.
Iommi said he was as interested as everyone else to discover how the ballet would turn out, but that he had been confident in Acosta and his team from the start.
"I know from our fans that there is a lot of excitement to come to the show," he said, adding that he expected people would be particularly keen to join in.
"I think it will be great."
Related Articles
Nov 20,2014
Ann Khalid did not feel well but she insisted on dancing a brief scene from Tchaikovsky's Swan Lake with her classmates. The 12-year-old is determined to one day have a career dancing and teaching ballet, not an easy path in a country torn for years by conflict.
Nov 03,2014
"When I first started dancing, I walked like this," renowned ballroom dancer Pierre Dulaine narrates to a classroom full of children in his award winning documentary "Dancing in Jaffa", his head down and shoulders hunched.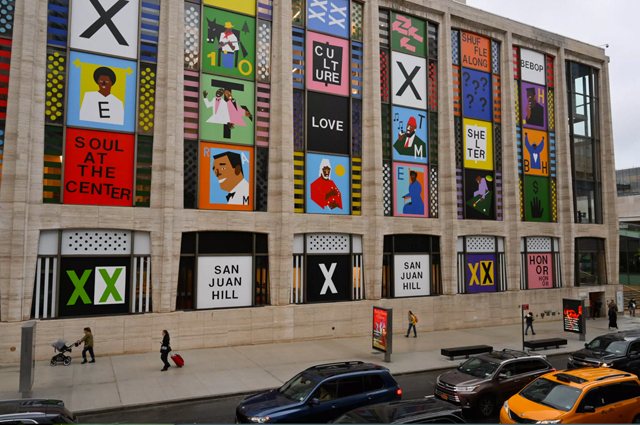 Oct 15,2022
NEW YORK — Years before Manhattan's Upper West Side became home to arias and pirouettes, it housed San Juan Hill, a bustling neighbourhood a