You are here
Saudi Aramco profits down 23% on lower oil prices, cuts
Company's profits drop from $42.43b last year to $32.58b
By AFP - Nov 07,2023 - Last updated at Nov 07,2023
At work: An engineer at Saudi Arabian state-owned oil and gas company Aramco's Yanbu refinery (AFP file photo)
RIYADH — Energy giant Saudi Aramco on Tuesday posted a 23 per cent year-on-year drop in profits for the third quarter, the result of lower oil prices and production cuts.
The drop from $42.43 billion last year to $32.58 billion "principally reflects the impact of lower crude oil prices and volumes sold", the firm said in a statement to the Saudi stock exchange.
It follows a drop in net profit for Aramco, one of the world's richest companies, of 19.25 per cent in the first quarter and 38 per cent in the second quarter compared to 2022.
Aramco is the jewel of the Saudi economy and main source of revenue for Crown Prince Mohammed bin Salman's sweeping economic and social reform programme known as Vision 2030, which aims to shift the Gulf kingdom away from fossil fuels.
Saudi Arabia, the world's biggest oil exporter, owns 90 per cent of Aramco's shares.
Russia's invasion of Ukraine in February 2022 prompted oil prices to skyrocket, peaking at more than $130 per barrel.
Aramco reported what it described as record profits for last year totalling $161.1 billion, giving the kingdom its first annual budget surplus in nearly a decade.
Prices this year are estimated to be around $85 per barrel, Riyadh-based firm Jadwa Investment said in a report in late October.
Analysts say the kingdom needs oil to be priced at around $80 per barrel to balance its budget, though that could be thrown off by production cuts and ramped-up spending.
Saudi Arabia in April announced it was slashing production by 500,000 barrels per day, part of a coordinated move with other oil powers to curb supply by more than one million bpd in a bid to prop up prices.
In June, the Saudi energy ministry announced a further voluntary cut of one million bpd which took effect in July.
That cut will last through December, the ministry confirmed on Sunday.
The kingdom's daily production is now approximately nine million bpd, far below its reported daily capacity of 12 million bpd.
War worries
Oil prices have ticked up in response to the war that erupted after Hamas fighters staged the surprise attack on October 7, according to Israeli officials.
The Israeli response marked by relentless aerial bombardment has killed more than 10,000 people in Gaza, the Hamas-run health ministry announced on Monday.
"Traders are concerned that the violence could intensify and spread, possibly pulling in state actors and threatening oil supply," Jadwa Investment said in its October report.
"We think these fears are overdone, but appreciate that miscalculation or over-reach by one or more of the parties involved could see containment unravel very quickly."
It remains "a major question" how the war might affect Saudi production, said Herman Wang, associate director for oil news at S&P Global Commodity Insights.
"Absent the Israel-Hamas war, all the signals coming out of Riyadh on oil policy were about remaining cautious and disciplined with production cuts, to keep that floor under prices with the outlook on Q1 demand looking less rosy," Wang said.
"That obviously would continue to constrain Aramco's production and limit its exports — and we've seen the impact that has had on its most recent GDP figures, which showed a contraction year-on-year."
The national statistics authority announced last week that GDP was off 4.5 per cent for the third quarter compared to last year, with oil activities down 17.3 per cent and non-oil activities growing by 3.6 per cent.
Related Articles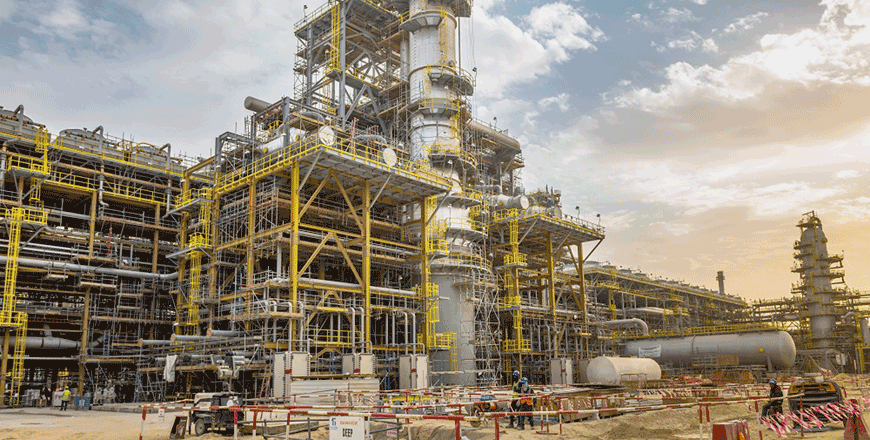 Aug 07,2023
RIYADH — Oil firm Saudi Aramco on Monday announced profits of $30.08 billion for the second quarter, a sharp fall from the same period last
Aug 03,2023
RIYADH — Saudi Arabia announced Thursday it is extending a voluntary oil production cut of one million barrels per day for another month, ke
Aug 10,2020
RIYADH — The head of Saudi Aramco said on Monday he was optimistic that the global demand for oil was growing as the worst of the coronaviru