You are here
Saudi Aramco banks lower $31.9b after drop in oil prices
By AFP - May 09,2023 - Last updated at May 09,2023
RIYADH — Oil giant Saudi Aramco announced first-quarter net profit of $31.9 billion on Tuesday, down 19.25 per cent from a year earlier after a drop in crude prices.
The result was lower than the $39.5 billion reported in the same period in 2022, when Russia's invasion of Ukraine caused oil prices to surge.
It is more than three-quarters of the $40.5 billion in combined first-quarter profits reported by the five oil majors: BP and Shell in Britain, ExxonMobil and Chevron in the United States, and TotalEnergies in France.
"The results reflect Aramco's continued high reliability, focus on cost and our ability to react to market conditions as we generate strong cash flows and further strengthen the balance sheet," President and CEO Amin H. Nasser said in a statement.
"We are... moving forward with our capacity expansion, and our long-term outlook remains unchanged," he added.
Aramco is the jewel of the Saudi economy and the main source of revenue for Crown Prince Mohammed Bin Salman's ambitious economic and social reform programme known as Vision 2030.
The firm reported record profits totalling $161.1 billion last year, allowing the kingdom to notch up its first annual budget surplus in nearly a decade.
"Net income would be higher still, but Aramco is ramping up investments in contrast to the [international oil companies] which are still retaining more capital discipline," said Jamie Ingram, senior editor at MEES.
In mid-April, Saudi Arabia announced it was transferring a 4 per cent chunk of Aramco shares, worth nearly $80 billion, to Sanabil Investments, a firm controlled by the kingdom's Public Investment Fund, one of the world's biggest sovereign wealth funds with more than $620 billion in assets.
An earlier transfer of 4 per cent of Aramco shares last year went directly to the PIF.
Budget deficit
The national budget approved for 2023 foresees a surplus of 16 billion Saudi riyals ($4 billion) and GDP growth of 3.1 per cent, the finance ministry said in December.
On Sunday, the finance ministry announced a budget deficit of 2.9 billion Saudi riyals (roughly $773 million) for the first quarter of 2023, reflecting a 3 per cent decline in oil revenues and a 29 per cent jump in expenditures, according to the official Saudi Press Agency.
"This level of deficit does not cause concern in light of the strong financial position of public finances, so there is a great ability to continue the expansionary fiscal policy" in support of Vision 2030 reforms, the news agency said.
Last month, major oil producers led by Saudi Arabia announced a surprise output cut of more than 1 million barrels per day, calling it a "precautionary" step aimed at stabilising the market.
It followed a controversial decision in October by OPEC and its allies, including Russia — collectively known as OPEC+ — to slash production by two million barrels per day.
UAE-based oil expert Ibrahim al-Ghitani said the production cuts, combined with broader economic trends, could boost oil prices later in the year.
"Now, unfortunately, the oil market is dominated by negative sentiment from traders due to the banking risks existing in the US market," he said.
But "expectations are that Chinese demand will increase" as the year goes on, he said.
Related Articles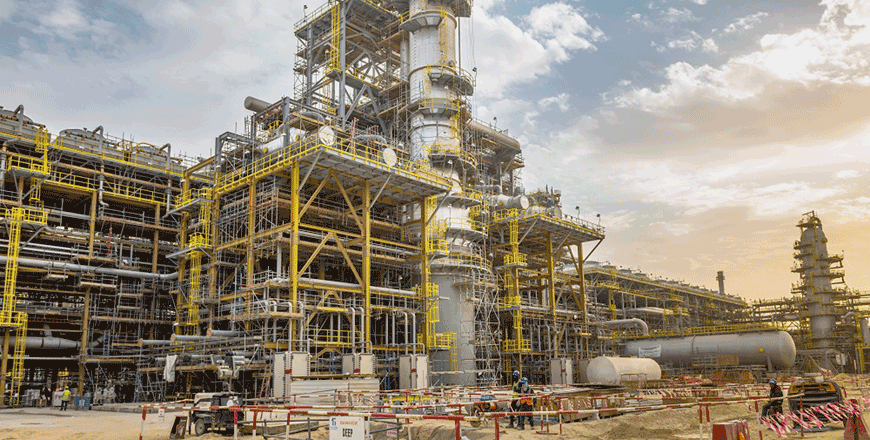 Aug 07,2023
RIYADH — Oil firm Saudi Aramco on Monday announced profits of $30.08 billion for the second quarter, a sharp fall from the same period last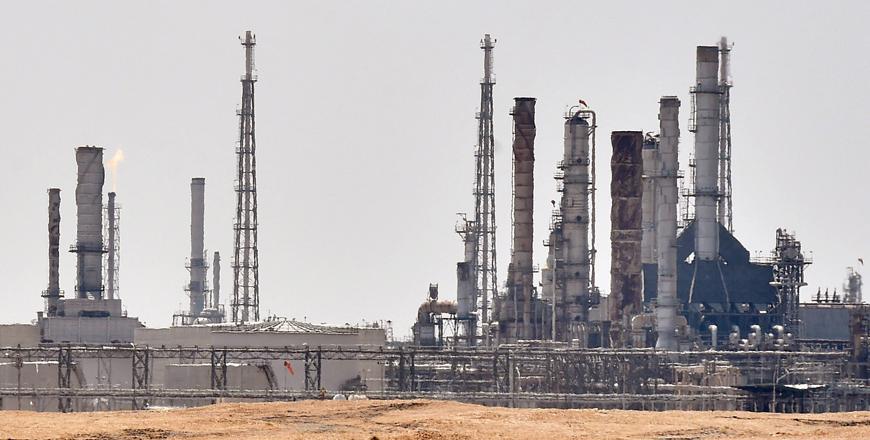 May 04,2021
RIYADH — Energy giant Saudi Aramco on Tuesday posted a 30 per cent jump in first quarter profits, beating forecasts in a sign of recovery fr
Aug 13,2017
RIYADH — Saudi Arabia's budget deficit halved in the first six months of this year, the finance ministry said on Sunday, following sweeping